LIPOSUCTION PRICE
FIRST AREA: $2,995
EACH ADDITIONAL AREA: $1,999
Overview: Liposuction
When you eat healthy and exercise regularly, excess fat deposits cause undue frustration. Fortunately, there is a cosmetic procedure–Liposuction–that can help you get rid of these fat deposits and feel more confident in your own skin.
Liposuction is designed to slim and reshape certain areas of the body by removing excess fat deposits. With this procedure, you can improve your body's contours and proportion. Dr. Jonov is pleased to offer liposuction to patients in Seattle and surrounding areas.
How Liposuction Works
Liposuction is a surgical procedure that removes diet and exercise resistant fat deposits with a tube and vacuum device. After undergoing this procedure, patients enjoy an improved shape and contour of targeted body areas. We can perform lipo on the abdomen, hips, butt, thighs, knees, upper arms, chin, cheeks, and neck.
Benefits of Liposuction
There are a variety of benefits of liposuction. Perhaps the greatest benefit is that it offers long-lasting fat reduction in a certain area. Since fat cells removed through liposuction do not return, if patients adhere to a healthy diet and exercise routine, they can maintain their results.
While liposuction is a surgical procedure, Dr. Jonov only uses small incisions only to access unwanted fat. In addition, liposuction can allow patients to treat several areas of the body at one time so they can enjoy more dramatic results. It truly is a great way for patients to reduce bulges and smooth away unwanted fat caused by aging, childbirth, or other factors.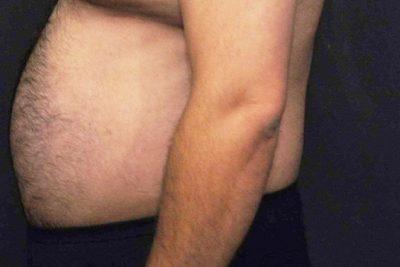 Good Candidates for Liposuction
Men and women with excess fat deposits that not responding to diet and exercise are the ideal candidates for liposuction. Dr. Jonov often recommends this procedure to adults within 30 percent of their goal weight and who have firm skin as well as good muscle tone. Liposuction is not an option for patients who are obese or have any conditions that can impair healing. A consultation with Dr. Jonov can inform patients whether they are good candidates for this procedure.
What to Expect During a Consultation
During a private, no-obligation liposuction consultation with Dr. Jonov, he will ask patients a few questions about their health, lifestyle, and aesthetic goals. If Dr. Jonov determines you are a good candidate for lipo, he will explain the procedure in detail, share before and after photographs of real patients, and answer any questions.
Preparing for Liposuction
Prior to undergoing liposuction, Dr. Jonov asks patients to quit smoking and avoid certain medications. He will also provide proper hand washing techniques and eating and drinking restrictions the night prior to surgery. Following all of Dr. Jonov's pre-operative instructions increases chances of a successful procedure.
Contact Us
To schedule a complimentary consultation with Dr. Jonov or with questions about Liposuction at The Gallery of Cosmetic Surgery serving Kirkland, Bellevue & Lynnwood, WA.
Liposuction Techniques
There are a number of liposuction techniques that Dr. Jonov may use and usually involve a local anesthetic or general anesthesia. Here's a brief overview of all of them.
Tumescent "Super-Wet" Lipo
Tumescent liposuction is a common approach surgeons use. It is a suction-assisted (SAL) form of lipo that first injects a liquid agent into the treatment area. The liquid agent includes saline, Lidocaine (a numbing agent) and Epinephrine (a medication that controls bleeding). A cannula is then inserted and passed through the fat deposits, suctioning them out. An attached power-aided motor allows the surgeon to control the speed of the fat removal, which varies from a few pounds or as little as several ounces.
Ultrasound-Assisted Lipo (UAL)
Ultrasound-assisted liposuction (known as "ultrasonic") is a technique used on areas where a greater amount of dense fat resides. It's a dual process using ultrasound and suction. First, ultrasound waves transmit energy through a special device aimed to help loosen and melt the fat. This liquid is then suctioned out using a cannula. UAL is commonly used on men seeking a higher level of muscular definition. You may hear this type of lipo referred to as hi-def liposuction or VASER® Lipo, or simply Vaser hi-def.
Laser-Assisted Lipo (LAL)
Laser-assisted liposuction uses laser technology to introduce a burst of energy to the specified area of fat. The laser loosens and liquefies the fat for removal. This particular type of liposuction includes brand names such as SmartLipo, SlimLipo, Lipolite Laser Liposculpture, LipoLite, and ProLipo PLUS.
Recovering From Liposuction
In most cases, patients experience swelling and bruising after surgery. While swelling usually fades after about a week, it takes bruises up to three weeks to subside. The day after surgery, Dr. Jonov encourages patients to walk in order to promote their blood circulation. The doctor typically permits return to work and social activities within one to two weeks. Dr. Jonov suggests holding off on vigorous exercise or activity for two to four weeks. It is important to note that full recovery depends on the technique used and may take up to six months.
Frequently Asked Questions About Liposuction
What areas of the body can be treated with liposuction?
We can perform liposuction anywhere patients wish to remove excess fat, including some areas of the face. Dr. Jonov usually conducts liposuction for women in the stomach, knees, butt, thighs, and arms. For male patients, he typically focuses on the abdomen, chest, flanks, neck, and back.
What are the risks and complications?
As with all surgical procedures, liposuction comes with several risks and complications. These include bleeding, excess bruising, skin discoloration, skin numbness and tingling, and swelling. Fortunately, risks and complications are rare when a board-certified surgeon, like Dr. Jonov performs the procedure.
Is liposuction safe?
Sometimes, the media reveals stories of liposuction patients who endured bad results at the hands of inexperienced surgeons. The truth is that liposuction techniques are much safer and more predictable than ever before, but surgeon skill still remains the number one factor when researching this procedure. The goal is to attain a natural and smooth result. An experienced surgeon like Dr. Jonov provides this outcome.
Is liposuction permanent?
The good news is fat cells that are removed during liposuction do not come back. Unfortunately, patients can still gain weight after surgery because the remaining cells can expand and become larger. However, patients who adhere to a healthy diet and exercise program will continue to see results years after surgery. Liposuction can serve as a motivator for patients to lead a healthy lifestyle.
How much fat is removed during liposuction?
The amount of fat removed during lipo depends on the size of the patient and their aesthetic goals. The American Society of Plastic Surgeons recommends roughly 10 pounds of fat or less. Otherwise, it is considered a high-volume liposuction, which presents an increased set of risks. For this reason, it is advised to get down to your ideal weight before undergoing a liposuction procedure.
Does liposuction improve skin laxity?
Liposuction surgery removes fat and enhances the actual shape of the body. It does not address skin imperfections caused by sagging skin or cellulite under the skin. During your consultation, Dr. Jonov can discuss the available procedures, which address and improve skin texture. Some procedures recommended to correct skin laxity include abdominoplasty, double chin removal, thigh lift, neck lift, and butt lift surgeries.
Depending on your anatomy, you can also add Renuvion skin tightening to your procedure. Dr. Jonov can discuss this possibility during your consultation.
Will fat regrow in the area liposuctioned?
Liposuction removes fat as well as fat cells. While it removes some fat cells permanently, there may be some fat cells not impacted by lipo and will expand if a patient gains weight. By maintaining a stable weight, liposuction patients can enjoy long-lasting results.
How does smoking impact liposuction?
Smoking can lead to serious complications and adversely affect the results of liposuction. Therefore, Dr. Jonov does not recommend this procedure for patients who smoke or not able to quit.
Can cellulite be resolved through lipo?
Liposuction will not improve cellulite, stretch marks, or dimpled skin. It is simply used to eliminate stubborn fat deposits and improve the shape and contours of the body. However, if you are bothered by cellulite, let Dr. Jonov know and he will recommend an alternative treatment.
Is it possible to undergo other procedures at the same time as lipo?
Yes. In fact, Dr. Jonov often recommends pairing liposuction with another procedure such as a tummy tuck, breast augmentation, or even a facial surgery. Combining procedures allows you to save money and reduce recovery time.
How do I know if I need a tummy tuck or if I liposuction alone will treat my abdominal fat?
Abdominal fat is a common concern, especially for women who have given birth. If you have many stretch marks or an excessive amount of excess skin, you may be a better candidate for a tummy tuck. A tummy tuck involves removing a great amount of excess skin and tightening the walls of the abdominal muscles. Dr. Jonov can inform you whether liposuction can treat your abdominal fat or a tummy tuck will provide you with better results.
Can lipo help me lose weight?
Liposuction is not a replacement for diet and exercise. Therefore, it is not a good option for patients who are overweight or obese. It is ideal for those who are at or close to their ideal weight yet cannot seem to get rid of stubborn fat deposits. For instance, it's typical for a patient to be at their ideal weight and still have a bit of a "pot belly." Liposuction can remove their belly and create a more sculpted physique.
What are the alternatives to liposuction?
It is crucial to understand that lipo is a cosmetic treatment that is never necessary. Dieting, portion control and regular exercise can help patients achieve the same results as liposuction naturally. However, the results may take longer and likely be less drastic.
If you're interested in finding out more about liposuction, we encourage you to schedule a private consultation with Dr. Jonov today. He'll be happy to discuss the procedure in greater detail and help you determine whether it's right for your aesthetic goals. Call 425-775-3561 or fill out our convenient online contact form today.
During/After Liposuction
Dr. Jonov performs liposuction under general anesthesia in an accredited surgical facility. It is considered an outpatient procedure. On average, each body part (i.e. tummy, thighs, etc.) takes approximately 30 minutes to complete. After surgery, patients will wear a compression garment on the treated areas. It takes about a full week for the bruising and swelling to dissipate, and can take several months for the final results to appear. Liposuction will produce scars where the cannula incision was made, but fade over time.
"Male age 62, smart lipo, from back to front including love handles and full abs. This was a great experience, Dr. Jonov does all types of cosmetic surgery, and even on men. I thought I might get some weird looks as being the only male there, but they assured me they do men, and are quite private on disclosure. The people are all great and would recommend them to anyone. I had been trying to get the fat off this area for over 13 years, as I work out 4-5 days a week, and finally just got frustrated, Smart lipo is the way to go, as minimal insicisions, and 1-2 day down time. Make sure you understand lipo does nothing for excess skin, So make sure you discuss your expectations with the Dr. VERY HAPPY, may go get ab definition surgery for the 6 pack look