Breast Augmentation
(Saline Implant)
$4,995
TRANSUMBILICAL BREAST AUGMENTATION BELLEVUE, KIRKLAND, & LYNNWOOD
With thousands of breast augmentation surgeries performed each year in the United States, plastic surgeons continue to make advancements in breast augmentation and breast implants. This constant progression makes breast augmentation one of the best and safest plastic surgeries. A major breakthrough in breast augmentation came in the 1990s with the development of transumbilical breast augmentation. Today, Dr. Craig Jonov offers transumbilical breast augmentation in Bellevue, Kirkland, and Lynnwood.
BREAST AUGMENTATION BELLEVUE: WHAT IS TRANSUMBILICAL BREAST AUGMENTATION?
Transumbilical breast augmentation, also known as TUBA,  is a procedure that places breast implants utilizing an incision in the belly button. Otherwise, the procedure mirrors a traditional breast augmentation. The technique only accounts for around 1% of breast augmentations performed, but is slowly becoming a more widely used method.
This method of placing breast implants through the belly button is appealing to patients because it involves no incision on the breasts. Scars from transumbilical breast augmentation are well hidden in the belly button and often visually imperceptible.
The transumbilical technique can only accommodate saline breast implants due to the way the implants are placed. Future advancements may allow silicone breast implants to be placed using the transumbilical method. However, Dr. Jonov can place the saline implants either above or below the chest muscle using a transumbilical incision.
History Of The TUBA Technique
The transumbilical breast augmentation technique was developed in the early 1990's and first performed in Houston, Texas. Since then, plastic surgeons from around the world have learned and performed the TUBA technique. 
Considering breast enlargement surgeries became popular in the 1960's, the transumbilical technique is still relatively new. Few plastic surgeons are qualified to perform the procedure. However, due to the aesthetic advantages it offers, the demand for the TUBA method is increasing. 
Transumbilical Breast Augmentation Before And After
Finding A Surgeon
As mentioned, not many plastic surgeons are qualified to perform the transumbilical breast augmentation surgery. To find the right surgeon, it will take time and research. You may need to consult with multiple surgeons to find one qualified to perform TUBA and who understands your goals.
Dr. Craig Jonov is an accomplished breast surgeon who performs many breast augmentation surgeries per week. He is adept and capable of placing breast implants via the breast crease, areola, armpit, or belly button.
Consultation
At a consultation with Dr. Jonov at The Gallery of Cosmetic Surgery, Dr. Jonov can determine if you are a good candidate for transumbilical breast augmentation.
First, you will discuss your medical history and goals for the procedure. You and Dr. Jonov may also talk about which breast augmentation options and breast implants interest you. 
Second, he will want to understand your goals for the procedure. This can include your goal cup size, incision location, and the general shape and feel of you want after surgery. Knowing these facets of your expectations allows Dr. Jonov to craft a personalized surgical plan.
Finally, Dr. Jonov will perform a physical examination to conclude if you are a candidate for transumbilical breast augmentation Bellevue. He can also explain the results you can expect from the surgery. Before leaving The Gallery of Cosmetic Surgery, you will have the opportunity to try on breast implant sizers and receive a personalized price quote. 
Transumbilical Breast Augmentation Surgery
On your surgery day, you will come at your scheduled time to our Lynnwood surgery center. A member of The Gallery of Cosmetic team will greet you and begin the check in process. They will take your vitals and take photos before surgery. After clearing you for surgery, Dr. Jonov will make preoperative markings and explain the procedure to you.
Next, a certified anesthesia provider will place you under general anesthesia. Dr. Jonov will then begin your Bellevue breast augmentation. Making a small incision in the belly button, Dr. Jonov will then insert the unfilled breast implant. Creating a tunnel just underneath the skin and through the fat, he will then position it in the breasts. 
Placing Your Breast Implants
This technique requires an experienced surgeon who can place the breast implants precisely. Dr. Jonov can also place the implants above or below the pectoral muscle based on preference.
Once the breast implants are positioned, Dr. Jonov will fill the breast implants with saline solution to the desired size. One distinct advantage of saline breast implants is that the size is adjustable without total breast revision surgery.
As the final step, Dr. Jonov will close the incision. You will then slowly wake up from general anesthesia. You will be kept in recovery and monitored until fully awake and alert. When cleared for discharge, your caregiver will take you home and you can begin your breast augmentation recovery.
Recovery
Some studies of transumbilical breast augmentation indicate that patients may see an easier recovery and reduced chances of some complications. Since the incision is away from the breasts, the breast implants should not create tension on them. This can reduce chances of infection and lead to better healing. 
Otherwise, a TUBA method recovery is similar to that of a traditional breast augmentation. Returning to work, depending on the physicality required, usually happens within a week. Strenuous exercise is usually restricted for at least two weeks. Dr. Jonov may also restrict certain movements and lifting for a month or more. 
Symptoms you can expect immediately following surgery can include swelling, bruising, pain, itching, and redness. All of these are normal and should resolve in about a week after surgery. Some residual swelling may persist, but most visible swelling should subside in a week or so.
Typical recovery instructions after transumbilical breast augmentation include:
Take your prescribed medications

Get up and walk to promote good blood circulation during recovery

Avoid sleeping on your stomach

Wear your surgical bra as directed

Attend post-op appointments

Continue to avoid ibuprofen and aspirin based pain medications
Risks & Complications
Every surgical procedure comes with some risk. Any surgery under general anesthesia comes with the risks of general anesthesia. The majority of side effects or risks of general anesthesia are temporary, such as:
Nausea

Vomiting

Muscle aches

Fatigue

Sore throat
Major complications or long term problems from general anesthesia are rare in good candidates for breast augmentation in Kirkland.
As far as the risks of transumbilical breast augmentation itself, the risks are comparable to other types of breast augmentation. In general, the risks of transumbilical breast augmentation are as follows:
Infection of the incision area

Hematoma

Seroma (fluid collection)

Necrosis (skin death)

Capsular contracture

Saline breast implant deflation

Unsatisfactory result

Keloid or hypertrophic scar formation
At a consultation, Dr. Jonov will evaluate if you have a higher risk of developing complications. If you do, there may be steps to take to minimize these risks, or you may not be a candidate for transumbilical breast augmentation Kirkland.
TRANSUMBILICAL BREAST AUGMENTATION VS TRADITIONAL BREAST AUGMENTATION
The main advantage of the transumbilical method is that any scarring is far away from the breasts and usually well hidden. Therefore, this is the reason many women opt for the transumbilical method. In the table below, you can find a comparison between transumbilical breast augmentation and other breast augmentation techniques.
Transumbilical Breast Augmentation

Other Breast Augmentation Methods

Tension free incision reduces chances of infection

No scarring on breasts

Possible reduced risk of capsular contracture

Saline implants only

Recovery time sometimes reduced

Less risk to nipples

Incision often under stress from breast implant

Scarring may be on or near breasts

More plastic surgeons are capable of performing traditional methods

Can accommodate any type of breast implant

Standard recovery time

Moderate risk to nipples
The transaxillary breast augmentation method carries similar advantages to the TUBA technique. Both reduce the amount of stress seen on the incision and may contribute to lower infection rates. The transaxillary breast augmentation method is more widely performed and comparable to transumbilical breast augmentation in Bellevue. In the following table, you can see a comparison of the TUBA and transaxillary methods.
Transumbilical

Transaxillary

Belly button incision

Excision of muscle required for submuscular implant placement

Only around 1% of breast augmentation surgeries utilize this method

Armpit incision

No cutting of the muscle required for submuscular placement

More commonly practiced and performed by plastic surgeons

Scarring can sometimes be visible
Overall, whatever breast augmentation incision you choose, Dr. Jonov is a capable plastic surgeon who has performed thousands of breast augmentations. You can thoroughly discuss all of your options during a consultation at The Gallery of Cosmetic Surgery.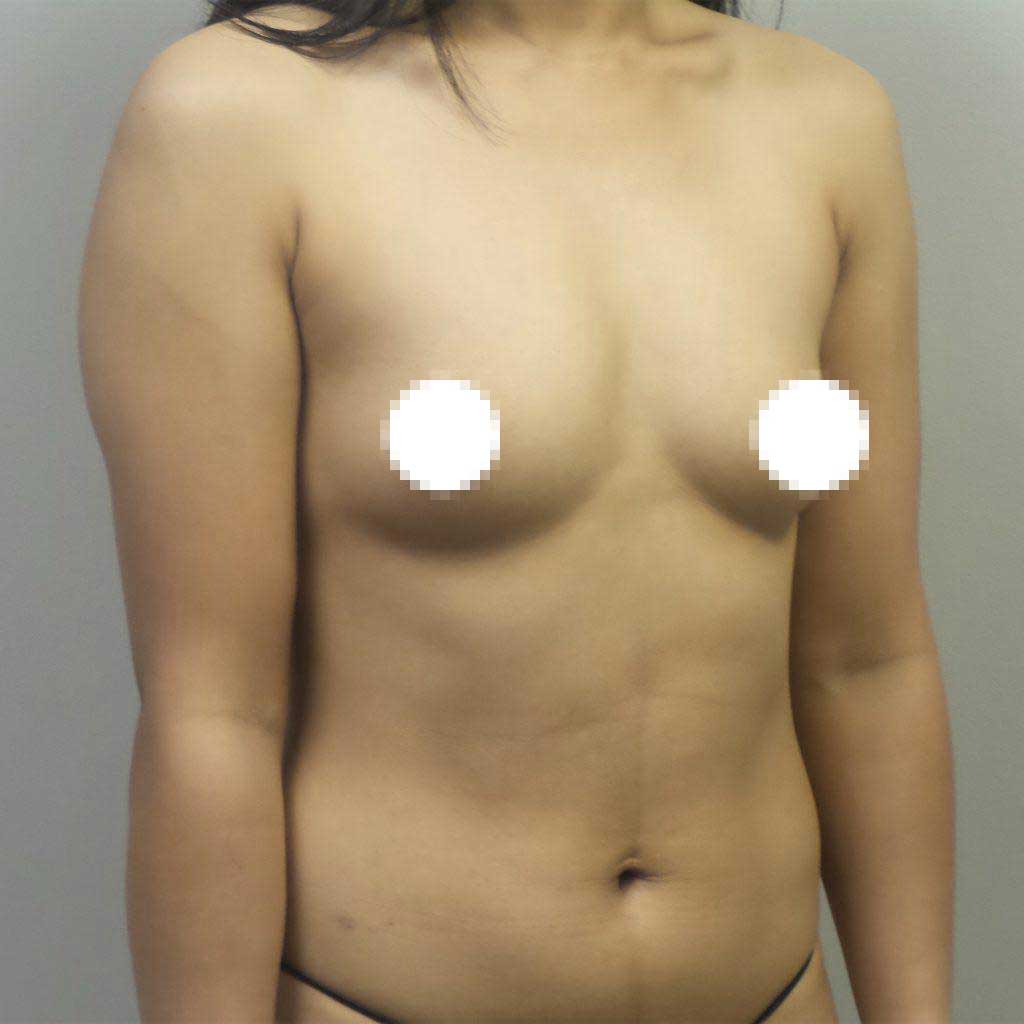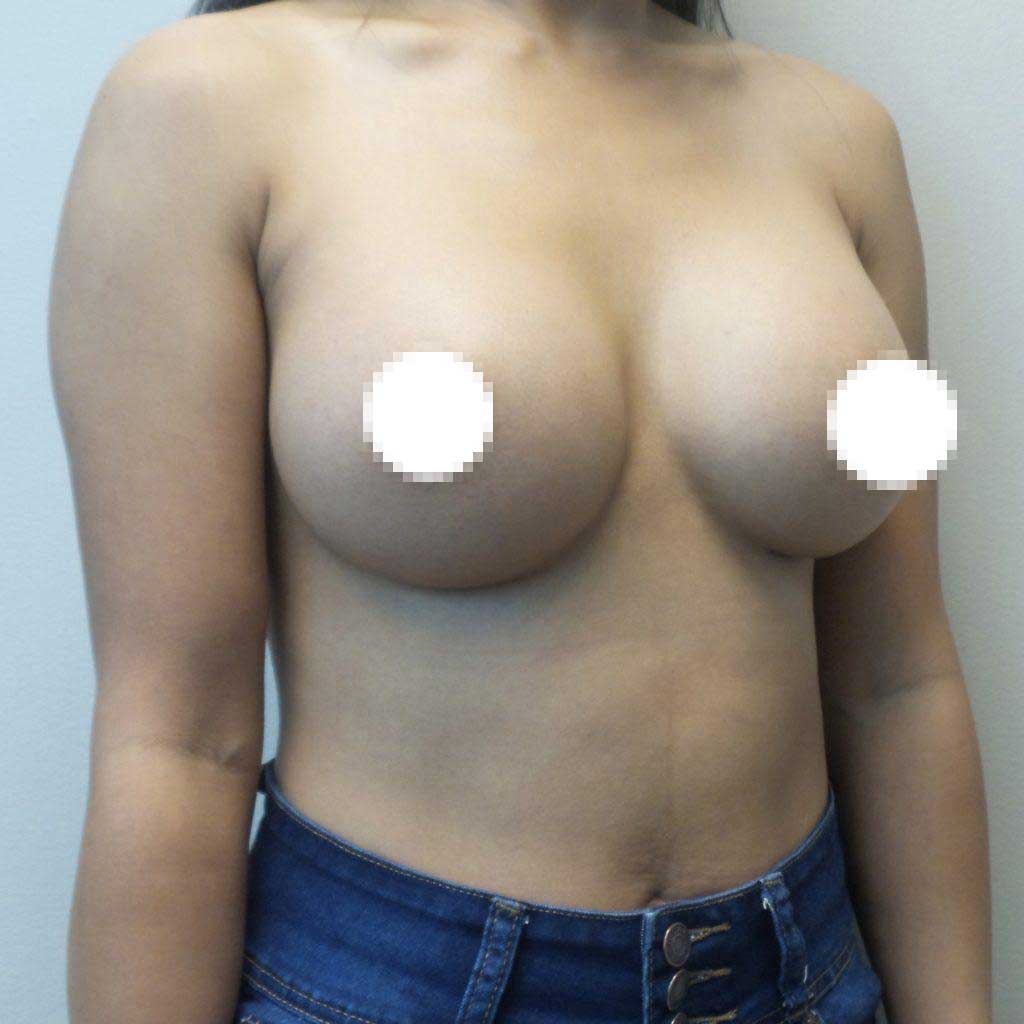 Contact Us
To schedule a consultation with Dr. Jonov or with questions Breast Augmentation at The Gallery of Cosmetic Surgery serving Kirkland, Bellevue & Lynnwood, WA.
"From the beginning I've been very please with the outcome of my breast augmentation surgery. Even while I was in the beginning stages of healing I could tell that things were going to look great once I was healed, and I was right. I'm very thankful that I found Dr. Jonov to perform my surgery. I get a lot of compliments of how great my breasts look, and even how they look natural. I still am amazed just how great they look!

Anonymous
THE BEST BELLEVUE BREAST AUGMENTATION AT THE GALLERY OF COSMETIC SURGERY
The Gallery of Cosmetic Surgery serves the Bellevue, Kirkland, and Lynnwood areas. Conveniently located just off I-5 in Lynnwood, our office offers an easily accessible location near Alderwood Mall.
Dr. Craig Jonov is a highly trained plastic surgeon who completed multiple fellowships in cosmetic surgery. He specializes in all types of breast augmentation and breast surgery, performing many breast augmentations every week. His high level of skill and precision make him one of the best plastic surgeons in Bellevue.
We offer many amenities including free, on-site parking, refreshments in the lobby, and concierge services for out of town patients. To schedule a consultation with Dr. Jonov, call us at 425-775-3561. You can also reach us online through text, chat, the contact form on this page, and our Price Simulator app.