Special Microneedling + PRP Prices
What Is Microneedling + PRP?
Among the newest anti-aging procedures microneedling and platelet rich plasma (PRP) are two of the most popular in skin care. When combined, these two procedures stimulate our body's healing response which leads to skin that is rejuvenated and restored. The Gallery of Cosmetic Surgery offers microneedling treatments with PRP along with many other non-surgical procedures to patients in the Seattle, Bellevue, and Kirkland areas.
What Does Microneedling Do?
Microneedling–also known as collagen induction therapy–uses a FDA approved electronic medical device to prick microscopic holes in the skin. In a regular microneedling treatment in Bellevue, your Master Esthetician spreads a hyaluronic serum on your face and uses the device to push the serum deep into the skin. However, during a microneedling with PRP treatment instead of hyaluronic acid, PRP is spread onto the skin and absorbed during the procedure.
Otherwise, the two procedures are exactly the same. Once your face (or the treatment areas), is numbed they will spread the PRP onto the skin. Then–after setting the microneedling device to the correct setting and installing a fresh set of sterile needles–they will massage the device into your face where it makes tiny channels in the face.
Is it really called a zombie facial!?
Because the procedure brings your skin "back to life" with your own blood, we named it the "Zombie Facial".
How It Works
Microneedling works by creating tiny injuries in the skin. You normally can't see these punctures, but your body treats them like an injury that needs healing. Your body then begins it's healing responses which helps generate new collagen and elastin. These two proteins help give skin a youthful and smooth look. Inducing the production of these proteins, microneedling stimulates your skin from underneath, leading to a more youthful and smooth appearance. 
PRP is a component found in blood that is integral to the healing of wounds. In PRP treatments, a sample of blood is drawn and spun in a centrifuge to isolate the PRP within the blood. PRP is rich in stem cells and growth hormones which helps trigger your body's healing response. Often used in injection and regenerative treatments–PRP–helps maintain or improve results. 
When microneedling and PRP are combined, they work with each other to heal the microscopic holes created during treatment. This leaves you with better results than with just microneedling alone and can help in the treatment of deeper facial scarring.
How Does PRP Add To Microneedling Treatments?
Microneedling alone stimulates the body's healing process, but when combined with PRP, it adds another level. Because PRP contains growth hormones, stem cells, and white blood cells it adds to the healing itself, while also telling your body to continue supplying collagen and elastin. 
PRP is beneficial when treating surgery, injury, or deep acne scarring. Sometimes microneedling alone is not enough, or you would need more than the average number of treatments. Adding PRP to your microneedling treatments can help microneedling treatments be more effective when treating larger or deeper facial scarring.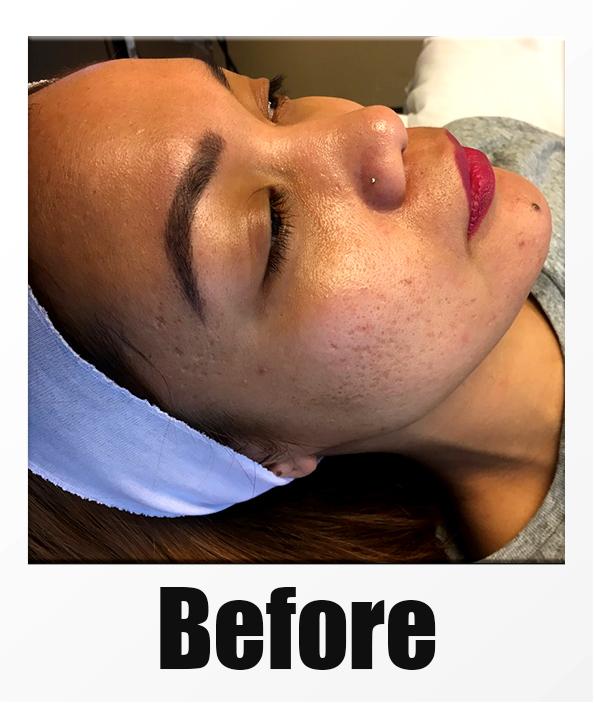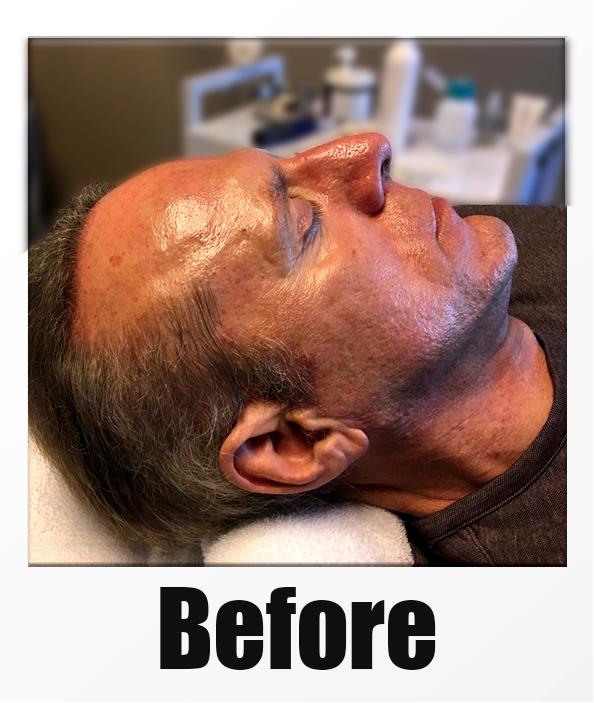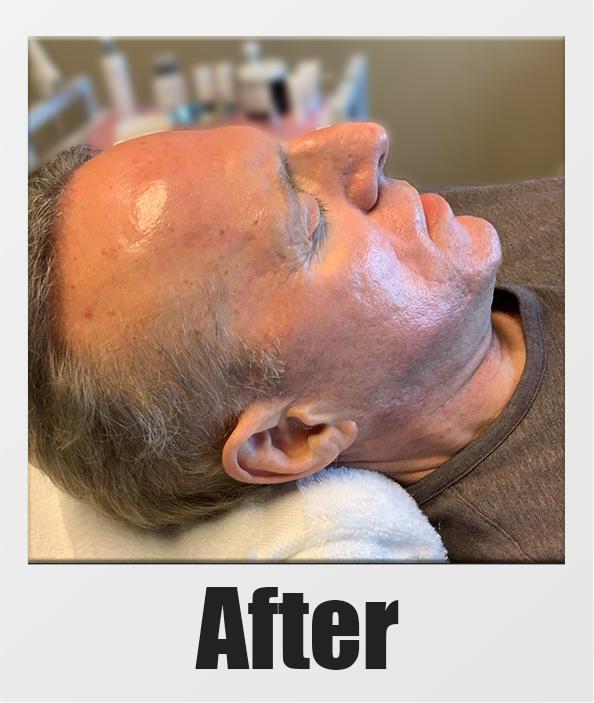 What Happens With Microneedling With PRP in Kirkland?
When you come in for a microneedling with PRP treatment, you will start by having your blood drawn so your Master Esthetician can begin isolating the PRP. Once your blood is drawn, they will place it into the centrifuge and spun for approximately twenty minutes. During this process, your Master Esthetician will clean your face and spread on numbing cream. By the time the centrifuge finishes isolating the PRP, you should feel numb to begin the procedure.
In our private treatment rooms, we will ensure your comfort as your Master Esthetician massages the device over the treatment areas. You should not feel any pain and depending upon your treatment areas the procedure typically lasts around 30 minutes (excluding the blood draw and numbing). In total, a microneedling with PRP session lasts about an hour. 
Finally, once you leave our office, we will offer you skin care products to help with the redness and some mild pain you may experience after microneedling. Most of the time, you will need multiple microneedling treatments to see long-lasting results. On average, patients need 3-6 treatments depending upon the skin issues they hope to treat. Microneedling treatments are typically spaced a few weeks apart to allow your skin to fully heal between sessions.
Who Are Good Candidates For The Procedure?
Microneedling with PRP in Kirkland is safe and effective on all skin types and tones, including those with sensitive skin. Since microneedling with PRP is non-invasive, most people are good candidates for microneedling. The best reasons patients seek microneedling with PRP are to treat a variety of skin conditions and imperfections such as acne scarring, other facial scarring (such as from surgery or injury), signs of aging, or as a skin maintenance treatment.
Are There Any Reasons I Couldn't Get A Microneedling + PRP Procedure?
While microneedling with PRP is not a surgical procedure, it requires a blood draw and microneedling with PRP is not safe for some skin and medical conditions. Your Master Esthetican may not perform Bellevue microneedling with PRP if you: 
Have a bleeding or blood disorder

Have an allergy to stainless steel or anesthetics

Are currently taking Accutane or similar drugs

Have open wounds, sores, or irritated skin in the treatment area

Have skin cancer in the treatment area

Are pregnant or breastfeeding
Custom Tailored Microneedling With PRP In Bellevue
The Master Estheticians and staff at The Gallery of Cosmetic Surgery dedicate themselves to helping you refresh your skin using microneedling with PRP treatments. Our Master Estheticians use an automated, digital microneedling device to tailor your results to your facial needs. Each device is calibrated specifically for every appointment to the correct size, shape, and depth. This maximizes the absorption of the PRP to provide the best possible results. We want to help you to achieve younger, healthier skin. 
Our treatment rooms are private and we will ensure your comfort at all times. Our estheticians are skilled and specially trained to use our microneedling device. We offer custom after skin care and advocate for patient education. We want you to feel confident and comfortable in your procedure. 
At-Home Microneedling And Why It Does More Harm Than Good
There are many commercially available microneedling devices on the market. These devices are not as effective and sometimes dangerous. Commercially available microneedling rollers are not sterile, unlike our device which requires a change of needles after each use. This can increase the risk for infection and irritate the skin. 
Beyond the safety issues and ineffectiveness of at-home microneedling rollers, it is impossible to replicate the results PRP can give you. Nothing commercially available works as well as microneedling with PRP. 
The Gallery of Cosmetic Surgery proudly offers trained microneedling with PRP sessions to patients in the Seattle, Bellevue, and Kirkland areas.
Next Steps?
In your consultation with one of our Master Estheticians, they will examine your skin and face, take measurements, and determine if you are a good candidate for microneedling with PRP. Lastly, your Master Esthetician will also discuss your goals and desires regarding the procedure and work to create custom microneedling with PRP treatment plan that fits you and your budget.
To schedule your consultation with a Master Esthetician at The Gallery of Cosmetic Surgery in Seattle, call us at 425-775-3561 or Contact Us Online.