Financing Options from The Gallery of Cosmetic Surgery
Financing is available through several different companies who provide this service for Dr. Jonov's practice. Approvals/Denials can vary from company to company as can their rates.
---

CareCredit is a very trusted medical industry financing provider. Just fill out the form by clicking the picture to discover your eligibility.
Promotions/Terms:
Deferred/No Interest – 6 or 12 months
15.9% – 36 months (Fixed Interest Rate)
16.9% – 48 months (Fixed Interest Rate)
17.9% – 60 months (Fixed Interest Rate)
---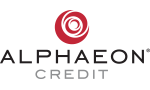 With an ALPHAEON CREDIT card, you'll find a wide array of monthly payment options to help you be your best you. Apply today to start looking, feeling, and being your best.
---

United Medical Credit Has Helped Thousands Of Applicants Secure Financing For Their Healthcare Procedures Through Our Wide Network Of Healthcare-Focused Lenders.
We Are Even Able To Help Customers With Less Than Perfect Credit!