Breast Augmentation
(Saline Implant)
$4,995
Breast Augmentation
(Silicone Implant)
$6,495
Breast Augmentation
(Gummy Bear Round Implant)
$7,495
Breast Augmentation
(Gummy Bear Anatomical Implant)
$8,495
Breast augmentation is a breast enlargement procedure that can achieve several goals. From adding volume to correcting breast asymmetry, breast implants in Bellevue are the gold standard for enhancing breast size and breast shape. No matter what goals you have for your breasts, Dr. Jonov can customize your Bellevue breast augmentation surgery for an optimal result. Dr. Craig Jonov offers breast augmentation Bellevue at The Gallery of Cosmetic Surgery.
BREAST AUGMENTATION BELLEVUE
Breast augmentation Bellevue is a plastic surgery that comes with many decisions to make. Your choice in breast implant can impact your breast shape, the degree to which you increase breast size, and how much cleavage you achieve. Dr. Jonov can help guide you on your breast enlargement journey.
Breast implants Bellevue come in many shapes, sizes and types. Since every patient has a different result in mind, you will have the opportunity to try on sizers to help determine whether you want a round breast shape or a more anatomically shaped breast implant. This will also help you determine the ideal breast size for your augmentation surgery.
Types Of Breast Augmentation Bellevue
Breast implants Bellevue come in two main types: saline and silicone. Both contain an outer silicone shell. The difference is that saline implants are filled with sterile saline and silicone implants are filled with silicone gel. Both types of implant can provide dramatic and beautiful results in the right candidate. 
In addition to the difference between saline and silicone implants, the newest silicone implant called a gummy bear breast implant contains a new modern cohesive gel. This fifth generation of silicone implants come with many benefits and provide a stunningly natural breast augmentation result.
The final option for Bellevue breast augmentation is fat transfer to the breasts. This type of breast augmentation surgery does not utilize a traditional implant. During this procedure, Dr. Jonov will liposuction fat from a donor area, purify it, and inject it into the breasts. These results are typically less dramatic than a typical breast implant augmentation. Depending on your goals and concerns, fat transfer to the breasts can provide a natural looking result without an implant.
To the right, you can find the advantages of each type of breast implant and when one option may be favored over another. In general, you should consult with an expert plastic surgeon like Dr. Jonov to determine the best option for you.
Often require a smaller incision

May look more natural in those with already larger breasts

Implants filled during surgery, allowing their volume to be adjusted to fit specific patient goals

If deflation occurs, it is immediately noticeable and saline should absorb into the body safely

Can feel firmer than other implant options

Available to women age 18 or over
Less likely to cause rippling or wrinkling

Many patients believe that silicone breast implants look and feel more natural

May be more suitable for petite frames than saline implants

Silicone breast implants are the most researched and studied medical device on the market

May be more successful in altering breast shape than saline implants

Available to women age 22 or over
More natural shape and feel than traditional breast implants

Known to shift less than other options

Like other silicone implants, gummy bear implants are less likely to cause rippling or wrinkling

May be favored in reconstruction cases

Reduced rate of capsular contracture

In the event of a rupture, Bellevue gummy bear implants are more likely to hold their shape
Utilizes fat from the patient's own body, introducing no foreign material or implant

Works best for women looking to increase breast by only one or two cup sizes

Can treat implant rippling or wrinkling

Also known to correct breast irregularities caused by other surgeries or biopsies

No large incisions

No risk of capsular contracture or other similar complications associated with breast implants

Natural looking and feeling results

Can require less recovery time than other breast augmentation options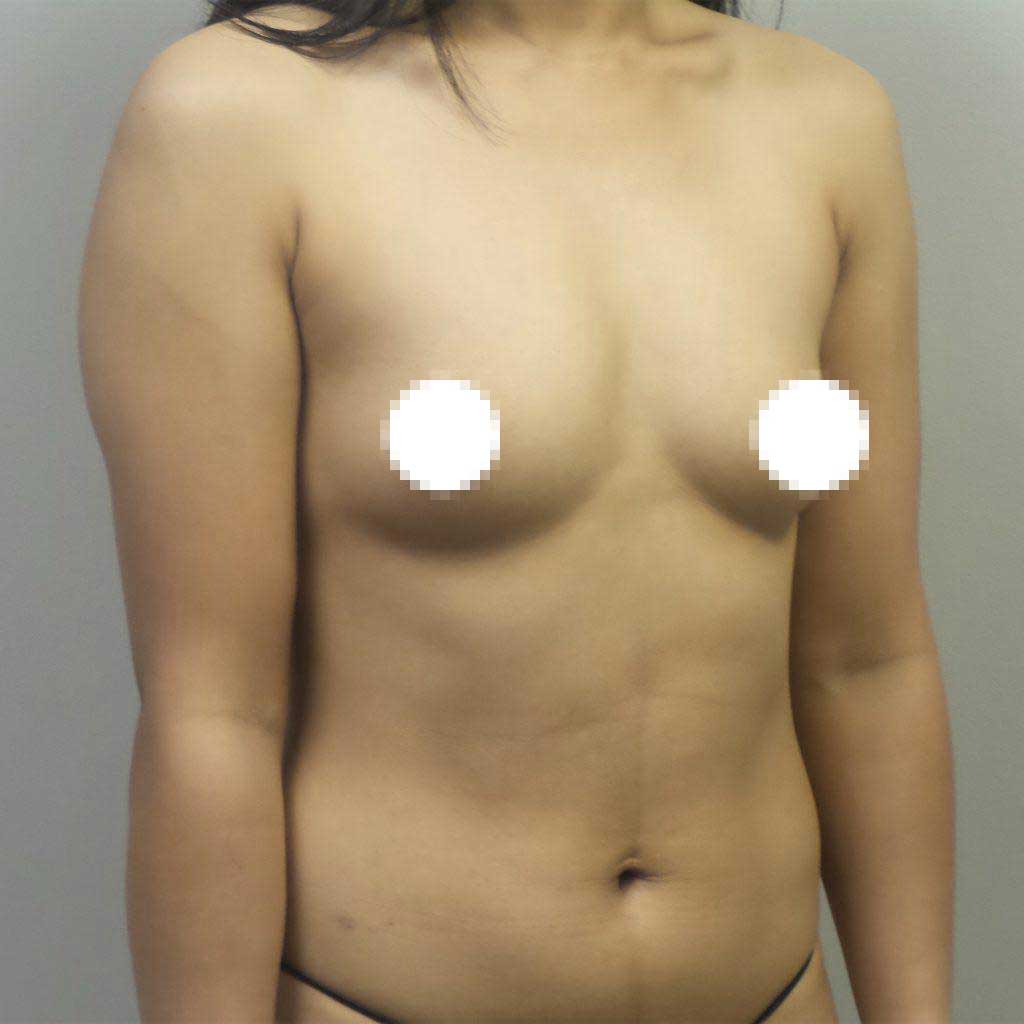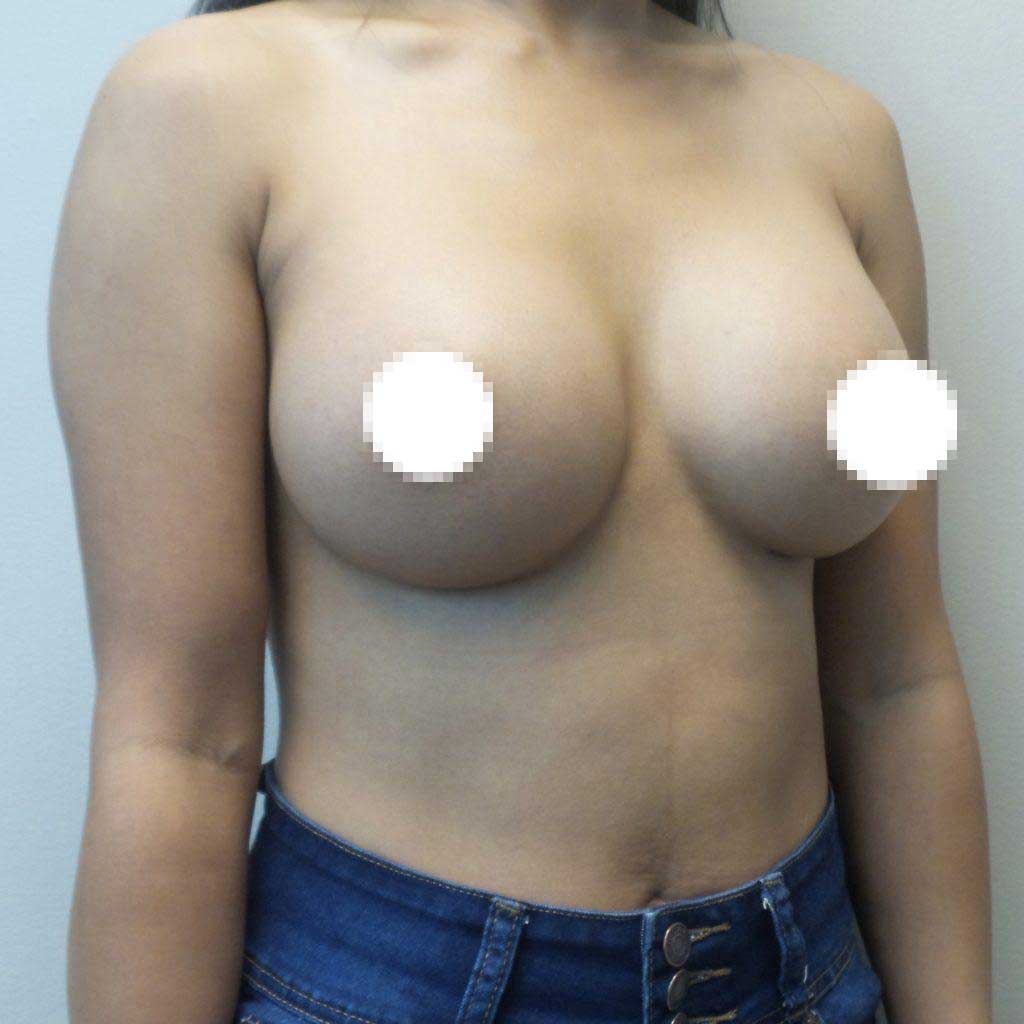 BREAST AUGMENTATION BELLEVUE FROM START TO FINISH
Every Bellevue breast augmentation that Dr. Jonov performs is unique. Regardless of the implant you choose or the surgical technique, Dr. Jonov has extensive experience performing breast surgery in Bellevue. Once you have decided to seek out a breast augmentation procedure, it is time to schedule a consultation with Dr. Jonov.
Breast Augmentation Bellevue Consultation With Dr. Jonov
During a breast augmentation Bellevue consultation, you can expect to privately meet with Dr. Jonov to discuss your medical history and goals for your augmentation surgery. This include the breast shape, how much you want to increase breast size, and the type of breast implants Bellevue option will work best for you.
Finally, you can try on breast implant sizers. You will then receive information about Bellevue breast augmentation financing and overall breast augmentation surgery cost.
Breast Augmentation Bellevue Pre-Operative Appointment
Around three weeks before your breast augmentation in Bellevue, you will come to our office for a pre-operative appointment. During this time, our pre-operative coordinator will finalize the details of your surgery, payment, and provide pre and post-operative instructions. 
Pre-operative instructions can vary between patients due to medical history and their specialized procedure. In general, instructions for before breast augmentation include:
Discontinuing certain medications such as blood thinners, Ibuprofen, and Aspirin, if possible

Wear comfortable clothing the day of surgery

Do not eat or drink anything 8-12 hours before your breast augmentation

Arrange for transportation, a caregiver for after surgery, and child care, if necessary

Shower the day of, or night before surgery

Follow all other instructions given by your plastic surgeon or pre-operative coordinator
Breast Augmentation Bellevue Surgery Day
On the day of your Bellevue breast augmentation, you will come to The Gallery of Cosmetic Surgery's accredited surgical center. You will begin the check-in process and have your vitals taken and surgical plan reviewed. Next, Dr. Jonov will come to make marks to prepare for surgery. At this point, a licensed anesthesiologist will place you under general anesthesia and continue to monitor you throughout the procedure. 
Dr. Jonov will then begin your breast augmentation. During a traditional breast implant augmentation, he will make the chosen, ideal incision. He will then create a pocket either above or below the pectoral muscle, based on your preference and anatomy. 
Once the pocket is created, he will use a Keller funnel and the "no touch" method to insert the breast implant. This reduces the chances of capsular contracture because it minimizes the chances for contamination of the implant.
If you chose saline breast implants Bellevue, Dr. Jonov will fill them to the desired breast size. Conversely, if you chose silicone or gummy bear implants, Dr. Jonov will simply place them into the pocket using the Keller funnel technique. When positioned for the ideal breast shape, Dr. Jonov closes the breast augmentation Bellevue incisions using advanced techniques to reduce scarring. This also promotes ideal healing of breast implants Bellevue.
You will then gradually wake up from breast augmentation. You can expect to feel groggy and will be taken to recover and fully wake up post-surgery. During this time, The Gallery of Cosmetic Surgery team will monitor you following your breast augmentation surgery. Most patients go home with their caregiver within a couple of hours.
Breast Augmentation Bellevue Recovery
A breast augmentation surgery usually requires three to seven days of downtime. Common side effects include: pain, general discomfort, swelling, and bruising. These are all normal and should resolve within a week or so. You will follow up at The Gallery of Cosmetic Surgery one day and one week after surgery. 
Some patients find themselves able to return to work in a week or less. However, this is highly individualized and you should follow Dr. Jonov's instructions for when you can return to work. In general, Dr. Jonov recommends avoiding strenuous exercise for at least two weeks. This will promote good healing and reduce the risk of complications.
Along with activity restrictions, you will have instructions such as how to care for your incisions and how to wear your surgical bra. Dr. Jonov also usually prescribes an antibiotic and pain medication to keep you comfortable and prevent infection.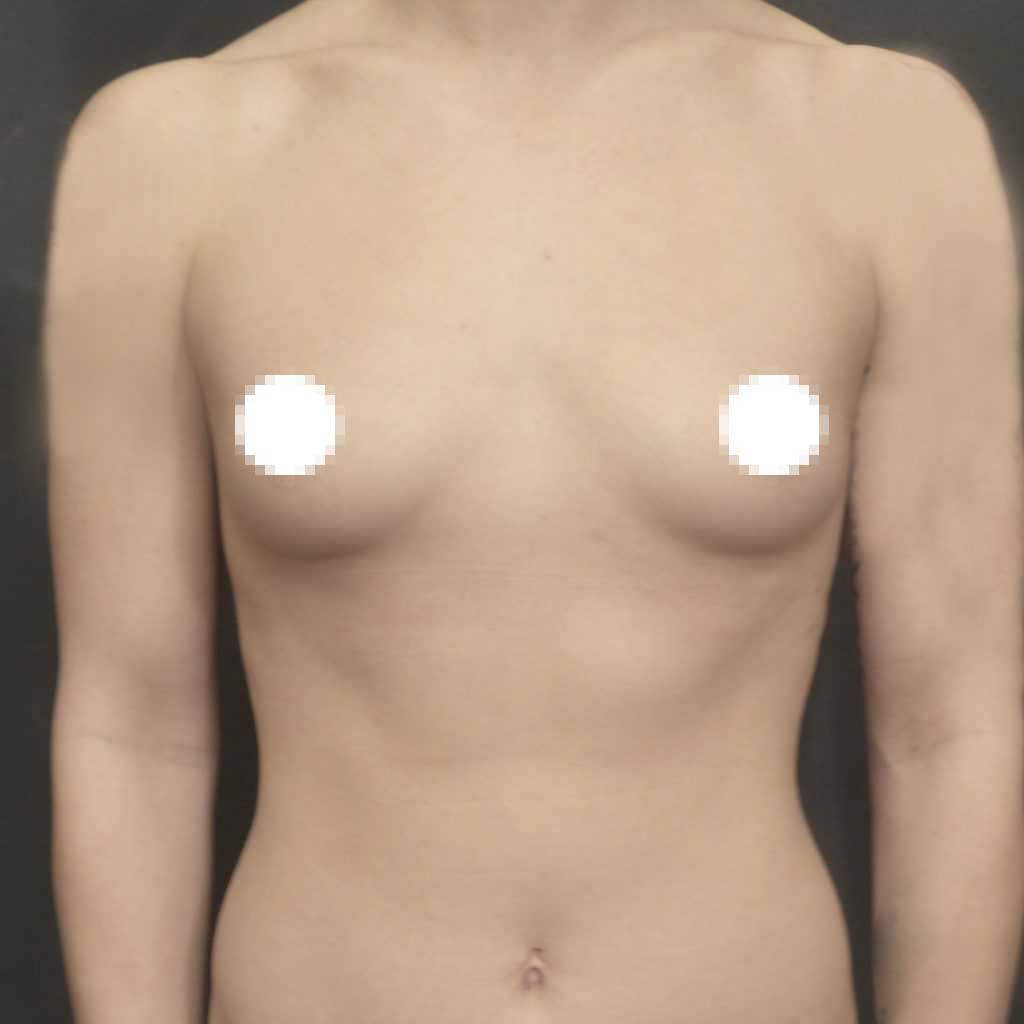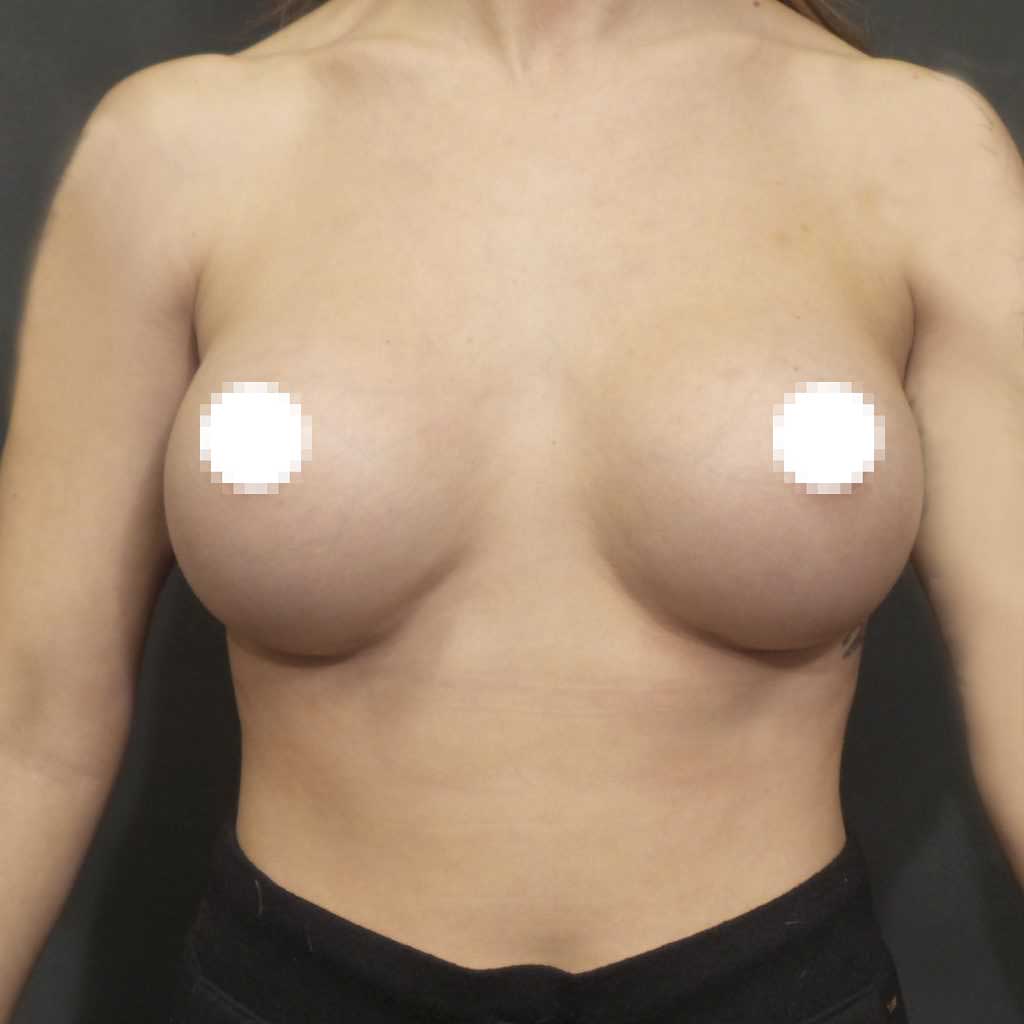 Book Breast Augmentation Bellevue Surgery
To schedule a complimentary consultation with Dr. Jonov or with questions Breast Augmentation at The Gallery of Cosmetic Surgery serving Kirkland, Bellevue & Lynnwood, WA.
"What people want most when they go to a plastic surgeon is an excellent result. That is what I got when Dr. Jonov performed reconstructive surgery on my breasts. I am ecstatic with the results – the doctor exceeded my expectations! In addition, Dr. Jonov is compassionate and kind and took the time to address my concerns and to check in on me the evening of the surgery. Besides the expertise of Dr. Jonov, I also received wonderful service from each and every person that I came into contact with at the Gallery of Cosmetic Surgery; from the beginning of the planning process, through the surgery itself, to post-operative care. I strongly recommend Dr. Jonov and his team to anyone interested in breast surgery!

Sandra

I strongly recommend Dr. Jonov and his team to anyone interested in breast surgery!
FREQUENTLY ASKED QUESTIONS
How Long Do Breast Implants Bellevue Last?
Modern breast implants in Bellevue tend to last longer than their predecessors. Most silicone implants come with a lifetime warranty against rupture for Bellevue breast augmentation patients. You can discuss the longevity of your breast implants with Dr. Jonov during your consultation.
What Are The Risks Of Breast Implants?
The main risks associated with breast implants in Bellevue are capsular contracture and rupture. Capsular contraction is a complication where scar tissue forms around the implant. It sometimes causes breast or the implant to shift position and distort the breast shape. Occasionally, capsular contracture carries no symptoms.
Rupture is when a breast implant breaks or leaks following breast augmentation Bellevue. In saline implants, rupture is obvious and easily identifiable because the breast size will deflate. As mentioned above, silicone implants are less likely to rupture. If a rupture does occur in a silicone implant, they are more likely to maintain the breast shape, remain cohesive, and less likely to leak.
To reduce the risk of possible breast augmentation surgery complications, Dr. Jonov recommends ultrasound lymphatic massages during your breast augmentation Bellevue recovery. This aids fluid drainage and can promote comfort. Though, some studies have shown that ultrasound waves can also prevent and treat capsular contracture.
Can Implants Lift The Breasts?
High-profile silicone and gummy bear implants can create a lifted look to the breasts. However, depending on the anatomy of your breasts, you may benefit from a breast augmentation with lift. This procedure is a combination of a breast lift and breast augmentation. It removes extra skin and sometimes tissue to create perkier breasts and places an implant for fuller breasts. Dr. Jonov can discuss whether breast implants will provide you with an adequate lift. Or, conversely, if a breast lift may better address your concerns and goals.
When Will I See My Final Results of Breast Augmentation?
The final results from any plastic surgery take a number of months to become fully apparent. Generally, you will see an immediate difference in the size of your breasts. However, the final shape and size will appear over the course of the next year. Most patients see the final results from their Bellevue breast augmentation in about nine months.
Is 35 Too Old For Breast Augmentation?
When considering breast augmentation, women can worry that because their breasts are not perfectly perky anymore that they are not a good candidate for breast augmentation surgery. This is simply not true. While women 35 and over are more likely to need a breast lift along with breast implants, women of all ages can safely and successfully undergo breast augmentation Bellevue.
How Much Does Breast Augmentation Cost In Bellevue?
Breast augmentation cost depends on the type of breast implants Bellevue choose and the surgical technique. At The Gallery of Cosmetic Surgery, the cost of Bellevue breast augmentation starts at $4,995 for breast enlargement with saline implants. We do work with outside financing options and you can find more information on our financing page.
What BMI Do You Need For Breast Augmentation in Bellevue?
For Bellevue breast augmentation at The Gallery of Cosmetic Surgery, we do not have any BMI requirements. This is because BMI is not always an accurate indicator of overall health. Though, BMI is considered alongside the rest of your health and lifestyle information. In some cases, patients with a BMI that is too high or low may not be a good candidate for breast augmentation surgery.
Should I Lose Weight Before I Get Breast Implants?
It depends. Placing breast implants in Bellevue is a fairly quick and safe surgery that can be safely performed on patients who may be classed as "overweight." However, if you are wanting to lose a large amount of weight, you may want to consider waiting because significant weight loss will affect breast size and breast shape. Therefore, if you undergo Bellevue breast augmentation before losing weight, you may want to exchange your implants for a bigger size or a different type due to the changes your body went through with weight loss.
When Can I Wear Regular Bra After Breast Augmentation Bellevue?
Immediately after your augmentation, you will be placed in a surgical bra that you will wear for the next four to eight weeks. This keeps your breasts properly supported during healing. Wearing regular bras too soon can negatively impact the results of breast implants in Bellevue. Dr. Jonov will advise you on when you can return to wearing normal bras during your post-operative period.
BREAST AUGMENTATION BELLEVUE VIDEO REVIEW