Juvederm Voluma
(Per Vial)
$850
With Injector
JUVEDERM VOLUMA IN SEATTLE, BELLEVUE, & KIRKLAND
Dermal fillers remain one of the most popular cosmetic procedures because of their safe, effective, and consistent results. Most commonly, fillers treat wrinkles, fine lines, and loss of volume in the face, lips and cheeks. There are a variety of filler options appropriate for different patients and concerns. Juvederm Voluma is one dermal filler option that may help you achieve your cosmetic goals. Dr. Jonov and the providers at The Gallery of Cosmetic Surgery offer Juvederm Voluma to the Seattle, Bellevue, and Kirkland areas.
WHAT IS JUVEDERM VOLUMA USED FOR?
Juvederm Voluma is most often used during non-surgical cheek augmentation procedures. It can provide a natural lift and plump to your cheeks and cheekbones to accentuate your facial features and create a better contour and balance. Usually, the filler treats age related sagging and volume loss. 
Juvederm Voluma was first FDA approved for use in the cheeks in 2013 and in 2019 was approved for injection using a cannula. Our providers may use either method to administer your Bellevue Juvederm Voluma. 
Concerns It Can Treat:
The majority of cosmetic concerns that Juvederm Voluma can address center around the cheeks. Usually, these issues are age related, though loss of facial volume and other problems can have many causes. Among the most common concerns we use Juvederm Voluma to treat include: 
Sagging cheeks

Hollowing and loss of volume in the cheeks

Unpronounced cheekbones

Wrinkles and fine lines

Lack of cheek contour
Sometimes the use of Juvederm Voluma can extend into the tear troughs or nasolabial folds to treat hollowing and fine lines in those areas, however, the cheeks and mid-face area are the main uses of Juvederm Voluma.
Interested in Juvederm?
To schedule a complimentary consultation with Dr. Jonov or with questions about Juvederm at The Gallery of Cosmetic Surgery serving Kirkland, Bellevue, and Seattle, WA.
Surgical Technique
The majority of patients who receive Juvederm will notice remarkable improvements after their very first treatment with results lasting up to one year. Patients are generally thrilled with the fast-acting, visible results that the injections provide. Since hyaluronic acid is a naturally occurring substance in the human body, Juvederm side effects are intriguingly minimal with no missed time from normal activity.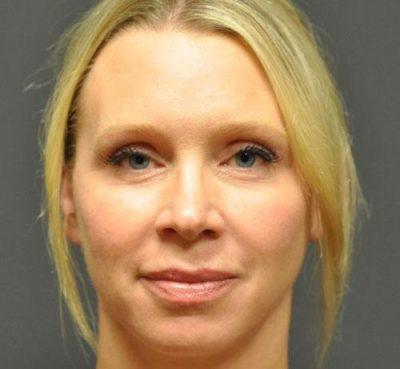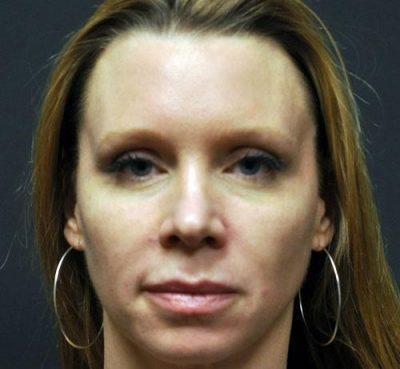 GOOD CANDIDATES FOR JUVEDERM VOLUMA IN BELLEVUE
Like any medical treatment, Juvederm Voluma is not right for everyone. There are many cases when you should avoid or use caution when considering Bellevue fillers. After getting a full understanding of your medical history, your provider can better determine if Juvederm Voluma is right for you and can help you meet your cosmetic goals.
Medical conditions like blood disorders, cancer, skin diseases at or near the injection site, or excessive scarring can jeopardize your health or Juvederm Voluma results. Other situations where your provider may deem Juvederm Voluma unfit for your needs can include if your are pregnant or breastfeeding (assuming you are otherwise an ideal candidate, treatment can commence when finished nursing), under the age of 18 or over 65, have a history of allergy to similar injections, or another major medical illness of concern.
Your provider will use your medical history to design a customized Juvederm Voluma injection plan to account for all aspects of your health. This ensures the safest and most effective Juvederm Voluma Bellevue can offer. 
JUVEDERM VOLUMA VS. OTHER FILLERS
When choosing the facial filler option that will best suit you and your goals, it can be hard to choose, especially when hyaluronic acid fillers contain the same main ingredient. The first thing you should consider when choosing your filler is where and what you want to treat. The best use of Juvederm Voluma is for cheek augmentation and addressing wrinkles and fine lines in the same area. Juvederm Voluma can be used in other areas of the face, but it is specially designed to provide optimal results in the cheeks. 
Compared to other hyaluronic acid fillers, Juvederm Voluma lasts longer. Most fillers need refreshed at least once or twice a year, but, because of Juvederm Voluma's thicker formula, your results can last up to two years. Every patient's body will react differently to filler, however, Juvederm Voluma still often lasts longer than hyaluronic acid fillers.
Your provider can help guide you through all of your filler options and help you choose the one that will offer the best results. 
WHAT IS THE COST OF JUVEDERM VOLUMA?
Juvederm Voluma costs $850 with a nurse injector and $950 with Dr. Jonov. These prices may vary depending on how much of the product you require and your specific goals. After your consultation with one of our qualified providers, they can provide a better idea of the total cost of your Juvederm Voluma in Kirkland.
Our costs include one treatment of Juvederm Voluma and all the fees associated with a typical appointment. We work with outside financing companies like Care Credit and Alphaeon to help make your injections affordable and fit your budget.
YOUR KIRKLAND JUVEDERM VOLUMA INJECTIONS
To begin your injections, your provider will clean the injection sites. Then, based on your preference and personalized treatment plan, your provider may apply a topical anesthetic to ease any discomfort from your Juvederm Voluma in Kirkland. Juvederm Voluma does contain a small amount of lidocaine which acts as an anesthetic during your injections. Therefore, most patients do not find Juvederm Voluma injections overly uncomfortable.
The technique your provider will use to administer your filler will vary depending on your goals and specific needs. Using the traditional method, your provider will use a small needle to inject the filler into your cheeks. They may gently massage the filler to help it settle correctly and to sculpt the results you want. 
The newest technique for injecting filler involves using a small, blunt cannula. If your provider uses this method, they will first open the inject site with a needle to make an opening for the cannula. After making the initial opening, your provider will insert the cannula. Using a cannula can help reduce bruising and after injection side effects.
Regardless of the injection method, your provider will use gentle techniques to help minimize bruising and keep the procedure as painless as possible.
Recovery:
As an injection treatment, side effects and recovery time after Kirkland Juvederm Voluma injections are mild and minimal. Normally, patients can return to work and daily activities immediately. Although your provider will likely ask you not to partake in any strenuous exercise for 1-2 days after. This is to prevent bruising and allow your filler to settle. 
You may experience minor side effects like pain, bruising, swelling, and redness. These side effects usually do not require any prescription medication or special care, and should resolve on their own. If possible, you should discontinue use of blood thinning agents like Ibuprofen and fish oil supplements for a short time. These can worsen and prolong bruising. 
Our Providers
At The Gallery of Cosmetic Surgery, we offer filler injections with board-certified cosmetic surgeon, Dr. Craig Jonov and our qualified nurse injectors. All of our providers have the expertise and experience necessary to provide you with the safest and best Juvederm Voluma procedure Bellevue can offer.
Dr. Jonov has provided the Greater Seattle area with state-of-the-art filler injections for two decades. A master of the newest and safest injection techniques, Dr. Jonov frequently educates others in the cosmetic field on these techniques.
Among some of Dr. Jonov's most successful students include our nurse injectors. Training in-office to learn and refine the best techniques, our nurse injectors offer lower cost injections and have more availability than Dr. Jonov when it comes to your injections. 
Regardless of who you choose for your injector, our providers will ensure you receive the best care and results possible from your Bellevue Juvederm Voluma. A skillful hand and trained eye go a long way in helping you see results. Our providers understand facial symmetry and will help you achieve cheeks that flatter and contour your face in a natural and flattering way, proportionate to your other facial features. 
CUSTOMIZED JUVEDERM VOLUMA IN SEATTLE, BELLEVUE, AND KIRKLAND
Your provider will personalize your Juvederm Voluma injections to fit your goals, medical needs, and preferences. They understand the importance of choosing a qualified and skilled provider for your Seattle Juvederm Voluma injections and will take every precaution necessary to ensure your safety and optimal results.
During a consultation with one of our injection providers, they will first ask you about your interest in fillers, and the concerns you want to treat. Once they understand your goals for the procedure, they will review your medical history to ensure fillers are compatible with your overall health. Finally, they will conduct a physical exam of the injection areas. This will help them determine if Juvederm Voluma will work to address your concerns.
Once they decide if you are a good candidate, they will craft a customized treatment plan. Your provider will take your concerns and body into consideration and build your injection plan based around your wants and needs. 
To schedule a consultation with a provider at The Gallery of Cosmetic Surgery, call us at 425-775-3561 or contact us online using the form above.