Breast Augmentation
(Saline Implant)
$4,995
Breast Augmentation
(Silicone Implant)
$6,495
Breast Augmentation
(Gummy Bear Round Implant)
$7,495
Breast Augmentation
(Gummy Bear Anatomical Implant)
$8,495
TRANSAXILLARY BREAST AUGMENTATION BELLEVUE, KIRKLAND, AND LYNNWOOD
The first breast augmentation surgery utilizing the first modern breast implant was performed in 1962. For the centuries prior, women had tried many methods to enlarge the breasts. Nonetheless, until 1962, no safe or viable options were available. Fortunately, since the mid-twentieth century, many advancements have been made in both breast implants and breast augmentation surgery. One of these advancements is a technique known as transaxillary breast augmentation. Dr. Craig Jonov at The Gallery of Cosmetic Surgery offers the best transaxillary breast augmentation Bellevue, Kirkland, and Lynnwood offer.
WHAT IS TRANSAXILLARY BREAST AUGMENTATION?
Transaxillary breast augmentation refers to a surgical technique where the incision is placed in the armpit. Placing breast implants through the armpit, usually entails a small incision and more work from your plastic surgeon. However, when choosing an experienced and seasoned plastic surgeon, transaxillary breast augmentation can offer a great result and many benefits. 
When a patient first decides to have Bellevue breast augmentation surgery, they have many decisions to make. From choosing between saline and silicone breast implants, high or moderate profile, and above or under the muscle placement, incision location is only one more choice women have to make. At The Gallery of Cosmetic Surgery, we believe patient education is of the utmost importance. We strive to aid our patients in making informed decisions for themselves and their bodies.
Dr. Jonov will examine you and evaluate your goals to determine which incision will best suit you and your surgery. Many patients are good candidates for multiple incision locations.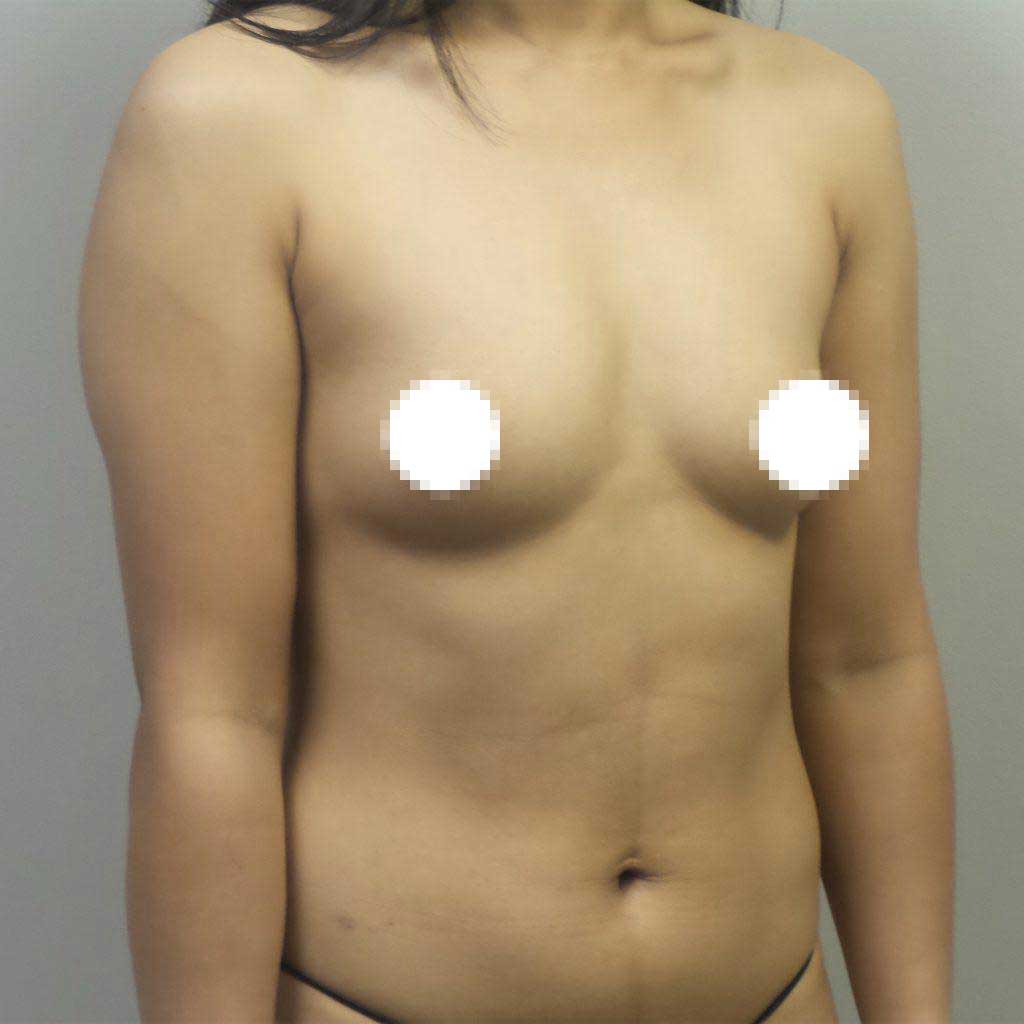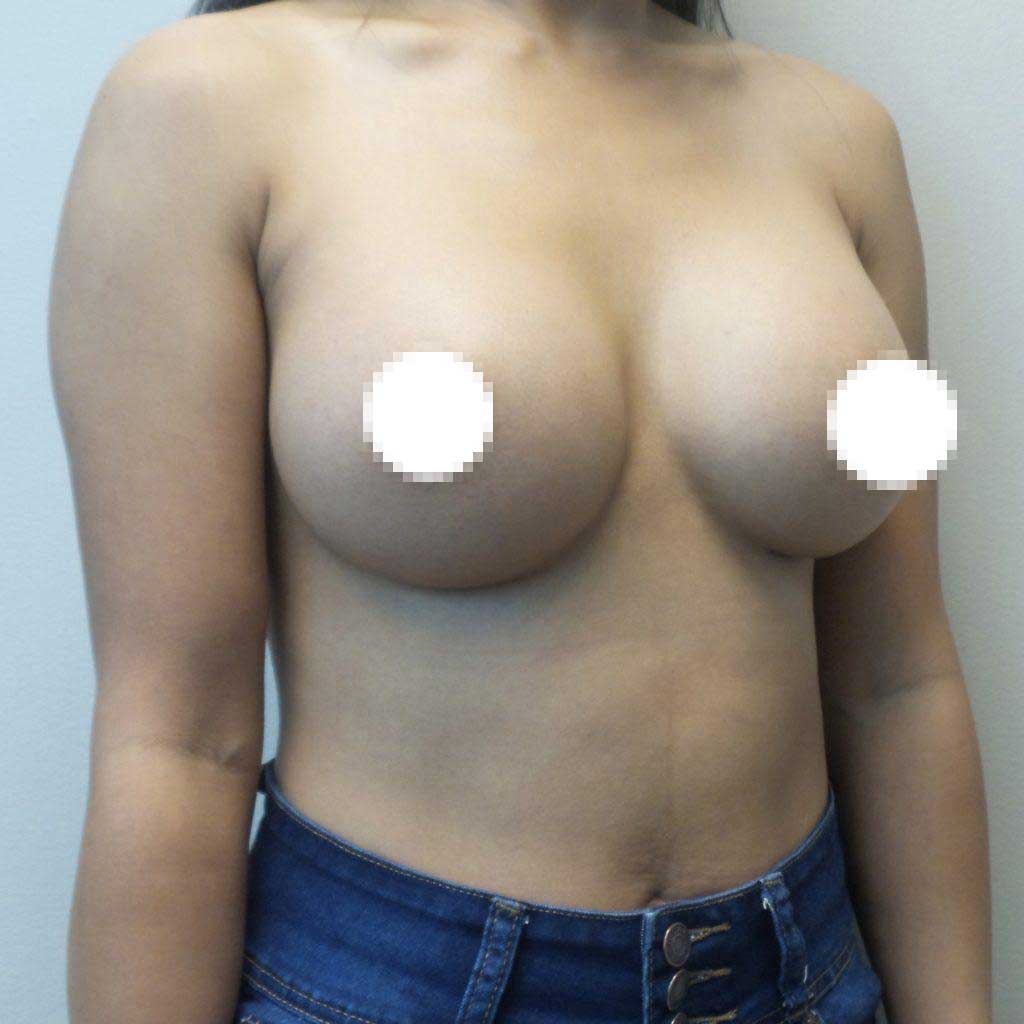 BENEFITS OF TRANSAXILLARY BREAST AUGMENTATION
Transaxillary breast augmentation is becoming an increasingly popular breast augmentation procedure. Many women love that the incisions and any subsequent scarring is kept off the breasts. Other noted benefits of the transaxillary approach include:
Keloids and other serious scarring less likely to occur in the armpit

Less likely to affect nipple sensation or milk ducts

Can lessen recovery time

May reduce risk of capsular contracture, bottoming out, and other complications

Easy access to underneath the chest muscles. In most cases, no cutting of the muscle is required to place the breast implant in the submuscular position

Accommodates all types of breast implants
No scarring on breasts
Concealed scarring
Most breast augmentation patients are good candidates for the transaxillary method
What Are The Other Breast Augmentation Incision Types?
Plastic surgeons and patients have many options when it comes to breast augmentation incision types. In general, a breast augmentation incision averages at two inches or less. Transaxillary incisions typically are smaller than incisions in other locations. Depending on the chosen breast implant and your goals, Dr. Jonov can recommend a breast augmentation incision.
The other breast augmentation approaches include: the inframammary fold (IMF), periareolar, and transumbilical. Most Bellevue breast augmentation surgeries utilize the inframammary fold or periareolar methods. Yet, an increasing number of patients have become interested in and choose the transaxillary and transumbilical techniques.
Inframammary Fold:
The IMF breast augmentation approach places the incision in the breast crease. This offers Dr. Jonov the largest amount of control in positioning your breast implants. It is also advantageous when placing large breast implants. 
Other benefits of the inframammary fold incision include:
Hidden incision

Unlikely to affect nipple sensation

Most people are good candidates for this incision

Subsequent surgeries can use the same incision
Periareolar:
A periareolar breast augmentation approach curves the incision around the areola in a half circle shape. The area where the skin tone changes usually conceals scarring well. This method is advantageous as the incision is small. Certain patients may not be candidates for this technique. Such as, if their nipples are small, or if they are concerned about nipple sensation.
Advantages of periareolar breast augmentation include:
Allows for easy placement of breast implants

Scars usually heal well

Size and shape of the nipple or areola can be addressed at the same time
Transumbilical:
The transumbilical technique is unique and only performed by extremely capable plastic surgeons. In this method, the breast augmentation incision is placed in the belly button. The breast implants are then inserted and filled through this incision. Only saline breast implants can be placed during transumbilical breast augmentation. 
Benefits of transumbilical breast augmentation include:
No scarring on breasts

Little risk of damage to the nipple or milk ducts

Scarring often is well hidden or invisible

May have reduced risk of infection
BELLEVUE TRANSAXILLARY BREAST AUGMENTATION BEFORE AND AFTER
Dr. Jonov will review your medical history, discuss your goals, and examine you to determine if you are a good candidate for transaxillary breast augmentation. Once he evaluates that you are a good candidate, you can schedule your transaxillary breast augmentation in Bellevue.
Preparation
Preparing for a transaxillary breast augmentation in Bellevue consists of many of the same steps as a traditional breast augmentation surgery. Based on your lifestyle, Dr. Jonov may request that you stop smoking and cease or reduce drinking. These changes often need to be made several weeks before surgery. 
In the weeks just before surgery, you will discuss the ways to prepare in the days before surgery. This includes what type of clothing to wear, how basic post-operative instructions, and review or request medical clearances. 
The immediate preoperative may include include instructions like:
Shower the night before or morning of your procedure

Do not eat or drink anything for at least eight hours prior to surgery

Wear loose clothing that can be removed without raising your arms (such as button downs or zip up jackets)

Arrange your caregiver and any other required arrangements well ahead of time
Breast Augmentation Surgery
Once you are asleep, Dr. Jonov will begin surgery. He will make small incisions in the armpits. From here, he will create a pocket in the desired placement area and insert the breast implant. For the submuscular placement, the transaxillary offers many benefits. 
When placing breast implants through the armpit, Dr. Jonov can usually access behind the muscle without cutting the pectoral muscles. While not always possible, it significantly reduces the amount of excision required. 
After placing the breast implants, Dr. Jonov will ensure they are in the proper position before closing and stitching the incisions. When finished, you will slowly begin waking up from surgery to start your transaxillary breast augmentation recovery.
Transaxillary Breast Augmentation Recovery
Many patients who undergo Bellevue transaxillary breast augmentation experience a somewhat shorter and easier recovery than traditional breast augmentation. However, every patient's recovery is unique and based on their individual healing process. 
Immediately following surgery, you can expect to experience some side effects like swelling, bruising, redness, pain, itching, and general discomfort. Dr. Jonov will prescribe pain medications to manage pain and antibiotics to prevent infection. Over the next few weeks, you should see your side effects subside. 
As far as results, you should see a difference in the size of your breasts instantly after surgery. The final position of the breast implants and shape of the breasts will take time to settle. Your skin, breast tissue, and anatomy needs time to shift into their new positions. This can take a number of months. Most patients see their final results within a year.
FREQUENTLY ASKED QUESTIONS ABOUT TRANSAXILLARY BREAST AUGMENTATION
Can You Only Use The Transaxillary Approach For Saline Breast Implants?
This is a common misconception about the transaxillary breast augmentation incision. It is possible to place silicone gel implants through the armpit. While it may not suit every patient, the transaxillary approach can accommodate any type of breast implant.
When Can I Shave?
It is important to wait until any stitches are removed and the incision area adequately healed before attempting to shave. Usually, this is at least a week to ten days after surgery. Even at this point, you will need to use extra caution and care to avoid irritation or injuring the surgical area.
Are There Downsides To The Transaxillary Approach?
For certain patients and goals, the transaxillary approach may not be suited. Depending on the patient's anatomy and the size of breast implants, the transaxillary method may not be possible. However, Dr. Jonov can better evaluate this during a consultation.
A transaxillary incision, unlike an inframammary or periareolar incision, can only be used once. If a breast revision is desired in the future, a new incision would be needed. Otherwise, the transaxillary breast augmentation method carries few drawbacks.
How Do Transaxillary Breast Augmentation Scars Heal?
Transaxillary incisions are known to heal well in most patients. For patients who are prone to keloids or scarring, this location may have a reduced chance of developing keloid or hypertrophic scars (although they are still possible). Your lifestyle and history of scarring can indicate the kind of scar you can expect following transaxillary breast augmentation.
Will The Breast Implants Ride High Because They Were Put Through The Armpit?
A common concern among patients exploring their Bellevue breast augmentation options is that transaxillary breast augmentation will cause their breast implants to ride high. This is not the case. Breast implants do take time to fall into their final position. However, transaxillary breast augmentation allows for the same pocket creation as other methods and should not cause breast implants to ride high on the chest.
TOP BREAST AUGMENTATION IN BELLEVUE AT THE GALLERY OF COSMETIC SURGERY
The Gallery of Cosmetic Surgery is a premier plastic surgery clinic serving the Bellevue, Kirkland, and Lynnwood areas. Providing surgical and non-surgical treatments, such as tummy tuck, liposuction, BOTOX injections, and dermal fillers. 
Dr. Craig Jonov is an expert Bellevue plastic surgeon who specializes in all breast augmentation techniques. Knowing how to cater each surgery to the individual patient, this includes determining the best method to place breast implants. 
To schedule a consultation, call us at 425-775-3561. Additionally, you can contact us online using live chat, text, the contact form on this page, or our Price Simulator™ app.