60 Units
with Surgeon/Injector
$219
90 Units
with Surgeon/Injector
$299
DYSPORT IN SEATTLE, BELLEVUE, AND KIRKLAND
Crow's feet and forehead lines are one of the most commonly-complained about signs of aging. Some people notice these lines beginning to form in their twenties. They can lead to deeper wrinkles later in life and be a point of stress for aging individuals. Luckily, there are many treatments available to help correct the appearance of these lines. Dysport is one such cosmetic treatment that works by relaxing your muscles to provide a more youthful look. Dr. Craig Jonov at The Gallery of Cosmetic Surgery offers Dysport injections to the Seattle, Bellevue, and Kirkland areas. 
WHAT IS DYSPORT?
Dysport is a form of injectable known as a neuromodulator. Made from botulinum toxin A, Dysport works by blocking certain transmissions to the facial muscles. It is comparable to BOTOX, including the same main ingredient and working in a similar way. Dysport is administered through injections at treatment sites.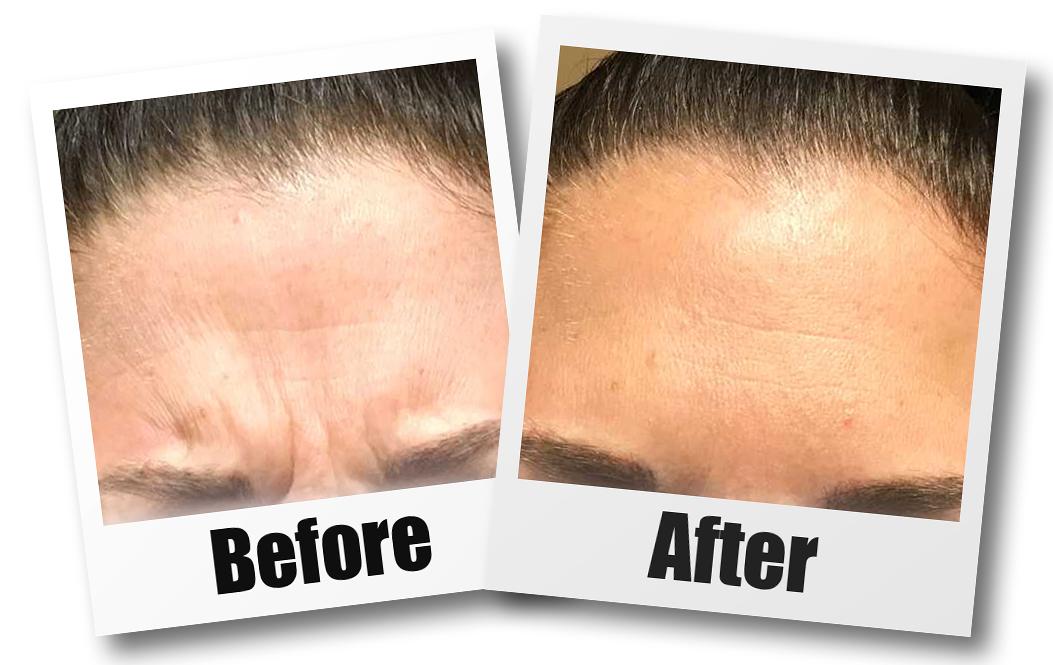 Contact Us
To schedule a complimentary consultation with Dr. Jonov or with questions about Dysport at The Gallery of Cosmetic Surgery serving Kirkland, Bellevue & Lynnwood, WA.
Where Can It Treat?
Dysport most often treats forehead lines and crow's feet, but can be used to correct and relax any facial muscles that cause unwanted lines or wrinkles. Our providers inject Dysport in many areas including: 
Forehead

Glabella

Crow's feet (near the corner of the eye)

Other areas around the eye
Dysport is most often used on the upper half of the face. You and your provider can decide which areas of the face Dysport would work best for your cosmetic goals. It can be combined with facial fillers to provide optimal results and the appearance of a fuller face in addition to an overall younger looking appearance. You can use Dysport and Botox together. However, because they both contain botulinum toxin, you must choose a qualified provider who understands both products fully to ensure that neither product is over-injected.
This is why it is vital to choose a qualified and experienced provider for your Dysport injections. At The Gallery of Cosmetic Surgery, our providers have trained specifically with Dysport and other neuromodulators to ensure a safe and effective experience.
BOTOX VS. DYSPORT
When patients come to The Gallery of Cosmetic Surgery seeking injectable treatments, usually the first question is: which is better? 
The answer is not simple. Botox and Dysport work differently for different patients. Depending on your goals and body's response to either injectable, one may show you better results over the other. The only way to know which product will work best for you is in consultation with one of our providers. Patients will also sometimes try both to determine which they prefer. 
Dysport
Botox

Usually treats the upper half of the face (although can be used for lower half as well)

Results usually appear within 2-4 days

Treatments needed every 3-4 months

More cost effective

Used for areas all around the face

Results can take a week or more to become visible

Treatments can last  up to 3-4 months, but some say Botox does not last as long as Dysport
It is also important to note that the dosages of Botox and Dysport differ. If you have had 60 units of Botox in the past, that does not mean that 60 units of Dysport will provide you the same results. Your provider at The Gallery of Cosmetic Surgery can help you navigate these differences while making sure that your treatment is perfectly catered to you and your goals. 
How Long Does It Last?
Kirkland Dysport can last up to 4 months. Most of the time, patients require 2-3 treatments a year. For some patients, they find that Dysport lasts longer than Botox for them, but this varies from patient to patient. 
Is Dysport Worth It?
According to an independent study surveying patients from around the United States, 97% of patients believed that Dysport was worth the cost.
WHO ARE GOOD CANDIDATES FOR DYSPORT IN KIRKLAND?
Most people concerned with their facial appearance, fine lines, and wrinkles are most likely candidates for Dysport. However, due to medical conditions or other factors, some people may not be ideal candidates for Kirkland Dysport. Medical conditions and situations that may make you unsuitable for Dysport include: 
Pregnancy or breastfeeding (treatment can commence after)

Allergic to cow's milk protein or other Dysport ingredients

Skin infection at the injection sites

Under 18 or over 65

Previous reactions to other botulinum toxin products

Previous facial surgery, or other surgical procedures that could interfere with treatment
Your provider will collect much of this information during intake to make sure that Dysport is right for you. Poor candidates run the risk of increased side effects, higher risk of complications, and unsatisfactory results.
BELLEVUE DYSPORT BEFORE AND AFTER TREATMENT
Before
When you come in for a consultation at The Gallery of Cosmetic Surgery with a qualified provider, they will begin by asking you about your goals and reasons for seeking Dysport in Bellevue. Once they understand the areas you want to treat and the results you seek, they will review your medical history with you. This can include medications you currently take and if you have had neuromodulator injections (of any type) before. Knowing your medical history will help your provider fully assess you and decide if you are a good candidate for Dysport injections.
Finally, your provider will perform an examination of the treatment areas. This will help them decide if Dysport could help correct your concerns and achieve your goals.  At this time, they will also address any medical concerns you or they may have about your treatment to determine if you are a good candidate for Dysport in Bellevue.
During
Usually, your first appointment will be longer than subsequent touch up appointments to account for the consultation. After the consultation, if your provider believes you are a candidate for Bellevue Dysport, they can often begin your Dysport treatment immediately after. 
Your provider will first clean your face to remove surface dirt and makeup and sterilize the injection sites. Secondly, they may apply a topical anesthetic to make the injections bearable and more comfortable. 
Your provider will then use a thin needle to inject Dysport into the underlying facial muscles. The injections are shallow and most patients feel little or no pain. Your provider may ask you to make various facial expressions and then relax your face so that they can accurately and specifically target areas of the face to ensure it is effective and you see the best results Dysport Bellevue offers.
After
Once your provider finishes your injections, you can return to your daily activities and work immediately. You may experience some minor side effects like bruising, pain, tenderness, and swelling. These side effects are typical of any injection treatment and our providers use the most modern techniques that help reduce the occurrence and severity of any potential side effects.
Most patients do not experience any serious side effects and continue about their daily lives as usual. Your provider may ask you to avoid certain over-the-counter pain medications like Ibuprofen and Aspirin because they can sometimes worsen bruising. 
If your medical history or body requires any other recovery protocol, your provider will give you all the information you need. Making sure to give your provider your full medical history will allow them to accurately determine if you are a good candidate for Dysport and therefore less likely to have major side effects or complications.
HOW MUCH IS DYSPORT?
At The Gallery of Cosmetic Surgery, Dysport injections are priced in packages of 60 or 90 units. For 60 units, Dysport in Kirkland is $219 and 90 units is $299. The number of units you need will depend on your needs, goals, and how your body responds to the Dysport. You and your provider will discuss the number of units you need during your consultation.
SKILLED DYSPORT PROVIDERS IN SEATTLE, BELLEVUE, AND KIRKLAND
The Gallery of Cosmetic Surgery offers expert Dysport injections to patients from the Seattle, Bellevue, and Kirkland areas. Neuromodulator injections require a careful and precise hand. All of our nurse injectors have been trained in-office and work under the supervision of board-certified physicians. This ensures that your Dysport injections are as painless and effective as possible.
With so many qualified injectors in the Greater Seattle area, we understand that choosing one for your Dysport is a difficult and daunting decision. This is why we strive to keep you informed at every step of the process and use Dysport as a means to help you accomplish your goals. Even if you are not a candidate for Dysport, we will work to find a treatment plan that accomplishes your needs and goals.
To schedule a consultation at The Gallery of Cosmetic Surgery, call us at 425-775-3561 or contact us online using the form above.