LIP FILLER IN SEATTLE, BELLEVUE, AND KIRKLAND 
Lip fillers are one of the hottest trends in cosmetics and injectables. They provide an easy and non-surgical way to plump or augment your lips. There are a variety of reasons that people seek out lip fillers. Age can cause our lips to thin over time, or some are born with natural thin lips that don't match the rest of their facial features. Whatever the reason, lip fillers can help you achieve fuller lips and improve your overall facial appearance and profile. Dr. Jonov and the Nurse Injectors at The Gallery of Cosmetic Surgery offer lip fillers to patients in the Seattle, Bellevue, and Kirkland areas.
HOW DO LIP FILLERS WORK?
Lip fillers in Seattle work by adding temporary volume to the lips. The fillers work like implants in that they provide a larger, or augmented look. They support your natural tissues and features to keep your lips looking and feeling natural. However, unlike implants, lip fillers eventually dissolve into the body. You will need to continue getting lip injections to maintain your results.
Compared to implants, lips are more malleable. It is likely your provider may massage the filler into place before it settles into its final position. This can allow your provider to customize your lip injections to enhance the unique shape of your lips and for the results you desire.  
What Are Lip Fillers Made Of?
By far the safest and most popular lip filler option is hyaluronic acid. Found naturally in the body, hyaluronic acid, helps your skin retain its moisture and natural bounce. These types of fillers are rarely rejected by the body and absorbed safely over time. Also, since these fillers are injected in small amounts, this makes the overall procedure safe and low risk.
Are They Permanent?
Lip fillers are not a permanent lip augmentation option. Usually, lip fillers usually need refreshed every year or so to keep your results. However, the results look and feel natural before breaking down and are a lower risk procedure than more permanent solutions. 
More permanent lip augmentation options exist, including surgically placing implants, but these operations come with more risk than lip fillers in Seattle. For some patients, implants may be a better or more attractive option than touching up their results every year. It is important to exhaust all options with your provider, who can help you pick the right option for you.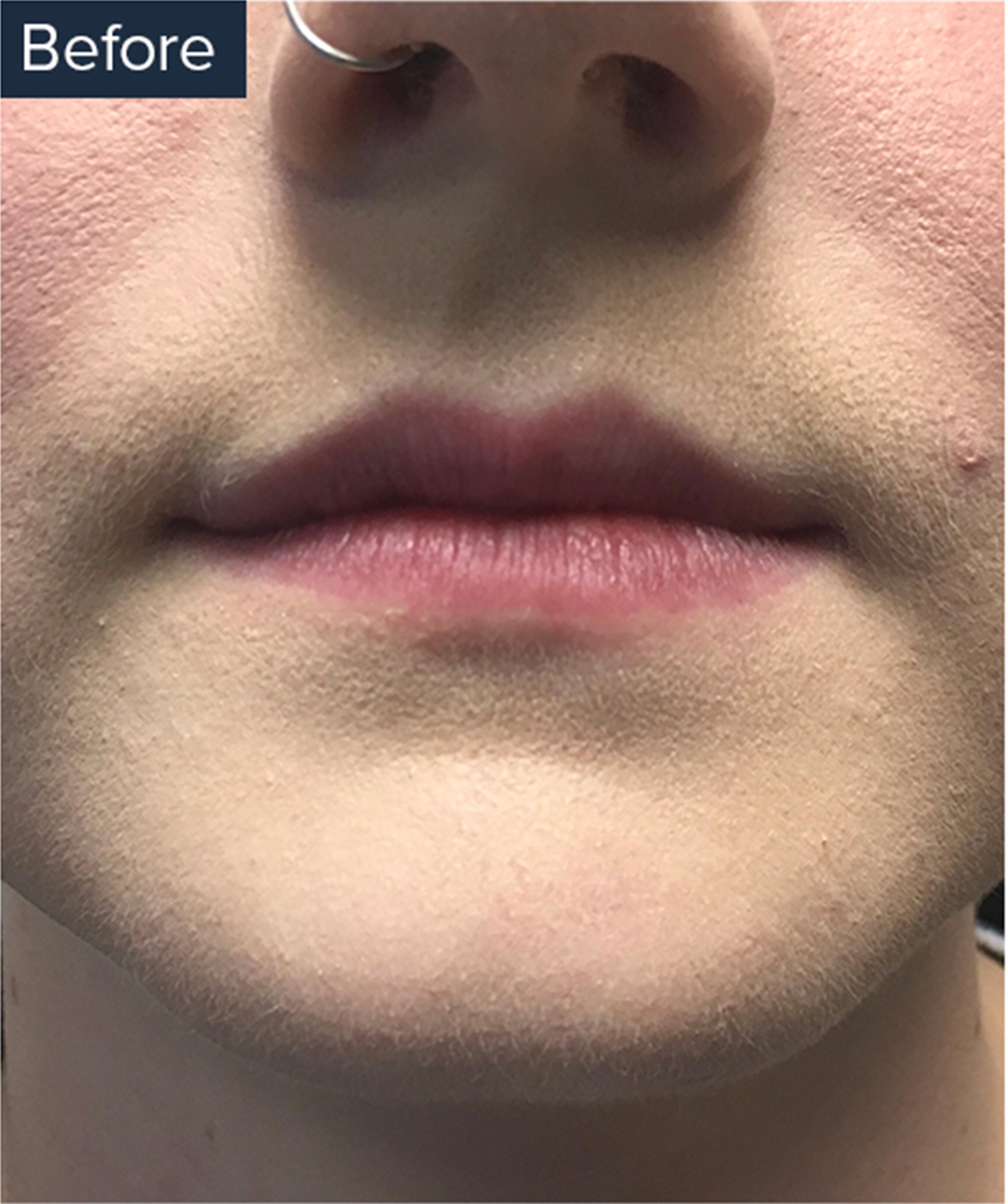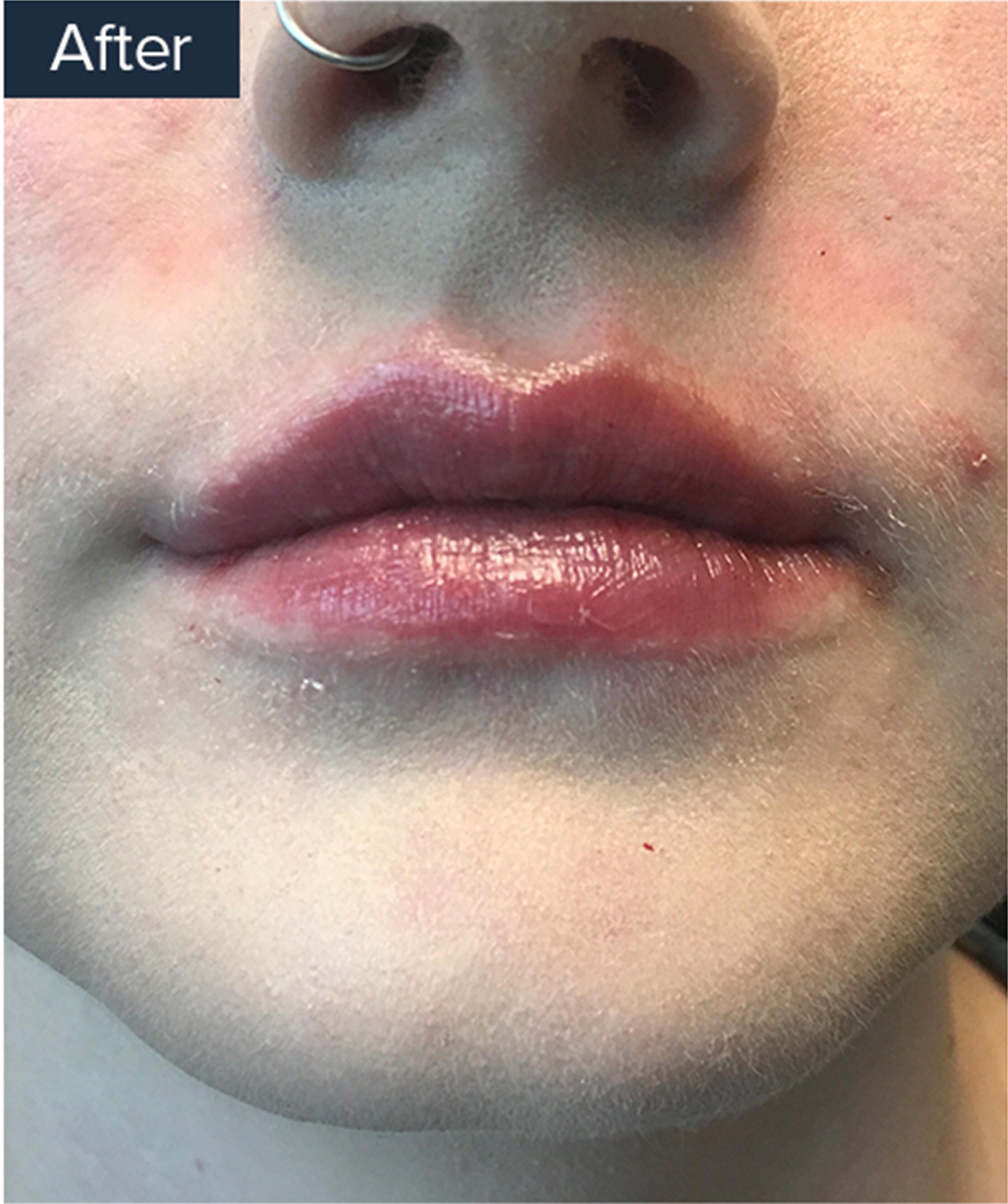 HOW MUCH DO LIP FILLERS COST?
The cost of lip fillers ranges depending on the filler you choose, how much you need, and the provider you choose. On average, lip fillers can range from $389 for Restylane-L injected by a nurse to around $650 for Juvederm Ultra Plus injected by a doctor. However, these prices can vary based on the product and how much of the product you need. The main difference in price is determined by if you choose you have your lip filler injections performed by Dr. Jonov or by one of our Nurse Injectors. 
Our Nurse Injectors trained specifically under board-certified surgeons to refine their skills and safely inject lip filler. They often have a more open availability which lowers the cost for their lip injections. 
Our prices include all fees and materials including the cost of the product, facility fees, and the cost of the procedure. We offer financing options to make sure your lip Kirkland lip filler fits your budget.
TYPES OF BELLEVUE LIP FILLERS:
There are many types of lip fillers available for your lip augmentation in Bellevue. Some types differ in consistency, while others are made of different materials all together. Choosing the lip filler which will deliver you the best results and suit your needs is a difficult choice, but one you do not have to make alone. Your provider has extensive expertise and experience in lip injections which can help you make an informed decision about your choice of filler.
The two most commonly chosen lip fillers include: Restylane-L and Juvederm Ultra Plus. Both are hyaluronic acid (HA) fillers that were specially formulated for use in the lips. The products can both provide the desired results, are similarly priced, and the same side effects. Juvederm Ultra does tend to last longer than Restylane-L on average, but you will most likely need to touch up your lip fillers around once a year, regardless of the product you choose.
The full range of lip filler options at The Gallery of Cosmetic Surgery includes: 
Juvederm:
Volbella

Ultra

Ultra Plus
Restylane:
L

Refyne

Defyne

Lyft

Silk
Your provider can help you choose the filler that will show you the results you want and will work best for your 
Benefits of Lip Injections:
There are many benefits to lip filler in Bellevue. From plumper, shapelier lips to a more proportionate facial appearance, other benefits you may see after lip injections include:
Immediate, visible results

Non-invasive procedure

Little to no downtime

Easy recovery

Natural feel and look

Defined shape and size

Increased size and projection
The benefits you see from your Bellevue lip injections will vary based on your specific goals. If you did not want to dramatically increase the projection of your lips, while you will see an increase in size of your lips, you may not see a change in projection. This is simply because your provider will cater your procedure to your goals and anatomy.
Interested In Lip Fillers?
Fill out the form below to schedule an appointment or ask any questions you may have.
YOUR INJECTIONS:
Your Consultation
Often, when you come in for your lip filler consultation at The Gallery of Cosmetic Surgery, you can receive your filler injections on the same day. However your provider must first determine if you are an ideal candidate for lip filler in Kirkland. To do this, they will ask about your desire and expectations for your fillers, medical history, and may examine your lips briefly to decide the best course of action for the injections. 
The Procedure:
If you are a good candidate, they will help you choose a filler option that suits you and your lips. They will then carefully clean the lips to ensure no bacteria enters your body through the injection sites. Next, they will apply a topical or local anesthetic to the lip or lips. Because the lips are an extremely sensitive part of the body, you may still feel a slight sensation during treatment. Many Restylane and Juvederm fillers contain lidocaine in their formula, helping to make the injection process more comfortable.
Using a thin needle, your provider will inject your chosen filler. Depending upon your needs, they may inject your lips in multiple sites, or through one single site. Finally, varying upon the filler type and your goals, your provider may gently massage the lips and filler either as they inject or after to set the filler into the desired positions and shape.
The injections should take no more than a half hour. When you leave our office, you can expect to see results almost immediately. Your lips will look plumper and may swell. Over the next few days, the swelling will subside and you can begin to enjoy your new, fuller lips. 
WHAT TO EXPECT AFTER LIP FILLERS IN KIRKLAND?
Like most other dermal filler procedures, there is little recovery or downtime associated with Kirkland lip filler injections. For the first few days after your lip fillers, you may experience some minor side effects such as: tenderness, redness, swelling, or bruising. These should go away on their own within a week and should not be painful enough to warrant prescription painkillers. 
Lip fillers rarely cause major complications and are considered a low risk procedure. You can decrease your risk by choosing a skilled provider, like those at The Gallery of Cosmetic Surgery. Also, informing your provider of your entire medical history allows your provider to cater the procedure to you, to minimize risk to you and your results.
The majority of patients return to work the day after their lip injections without issue. We typically recommend taking it easy, purely for your own comfort, but no downtime is required after your Kirkland lip fillers.
EXPERIENCED LIP FILLER PROVIDERS IN SEATTLE, BELLEVUE, AND KIRKLAND
Dr. Jonov is a board-certified cosmetic surgeon who has offered his services–including lip injections–to the Seattle area for over a decade. He has perfected and taught an injection technique that is unique and helps limit the chances of bruising, uncomfortable side effects, and makes the procedure itself more comfortable. 
He has passed on this technique to the qualified Nurse Injectors. They are well known for their gentle touch and artistic flair when it comes to lip filler injections. Our Nurse Injectors will use their expertise to make sure that your new lips compliment your facial features. 
Regardless of your choice of provider, at The Gallery of Cosmetic Surgery, we will customize your lip fillers to you and your goals. This can include the injection method, filler, or simply ensuring that your lips meet our–and your–aesthetic standards. Luckily, fillers are temporary or dissolvable, so if you are not satisfied with your results, we can easily correct them. 
Most lip filler patients enjoy their final results and come back for maintenance treatments. There is nothing our providers like better than establishing a trusting relationship with our patients and helping them maintain their results for years to come. 
To schedule a free consultation at The Gallery of Cosmetic Surgery, call us at 425-775-3561, chat using the icon on the lower left, or contact us using the form above.