Glow Up Package
(3 peels & 3 Microneedling Sessions)
$950
Procedure Time: 30 Min - 1 Hr
Overview: Chemical Peel
Seattle cosmetic surgeon, Dr. Craig Jonov, offers chemical peels concurrently with a complete line of skin rejuvenation procedures by trained medical aestheticians. Many patients will consider a chemical peel to restore a natural glow to the face. Chemical peels improve the appearance, texture and health of the skin through a peeling process that reveals a smooth, healthy layer of skin. Conditions that can be treated include fine lines, discolorations, decreased skin tone and environmental damage. During a consultation, we will help determine which peel is right so that the best result can be attained.
Customized Chemical Peel
Chemical peels improve the tone, texture and clarity of the skin; reduce or eliminate age spots, freckles, and hyper-pigmentation, including melanoma; soften lines and wrinkles; clear acne skin conditions; help treat melasma; reduce acne scars; and stimulate the production of collagen, for firmer, more youthful skin. Our I-Peel line is engineered for every type of skin and their unique, gel-based blends offer unparalleled results. I-Peels can be combined with the I-Enhance line, offering unmatched customization options. Schedule a complimentary consultation today for your customized peel program.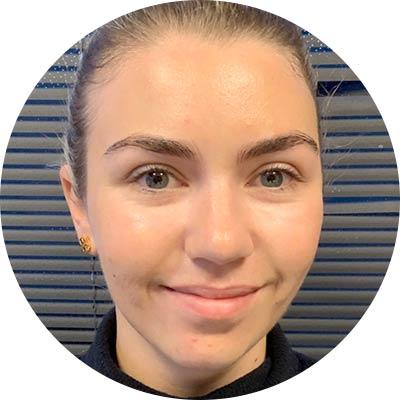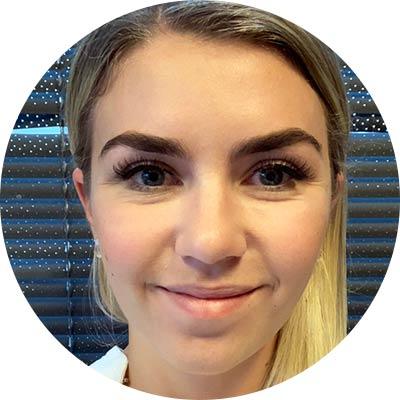 Types of Chemical Peels
Medium Depth Peels
A medium depth chemical peel consists of Trichloroacetic acid (known as a TCA peel). It penetrates the skin more deeply than the superficial peel, with stronger effects. The trade-off, however, is a less comfortable procedure with a longer recovery time. This procedure also costs more than a superficial peel. Recovery can take a full week or longer.
Deep Peels
A deep peel is the most intense. It is also the most expensive and has the longest recovery. However, this peel, containing Phenol, does have a much stronger effect and can combat more persistent problems, like skin lesions and deep wrinkles. Deep chemical peels tend to bleach the top layer of the skin. Therefore, we do not recommend these for darker skin tones. These are reserved for individuals with skin wrinkling around the lips, deep wrinkles from sun exposure and deeper scars.
Questions about Chemical Peel
Does a Chemical Peel Hurt?
While not necessarily painful, a peel may cause some discomfort. Most patients will feel tingling and a slight burning sensation, which will subside shortly after completion of the procedure. Phenol peels result in a greater degree of discomfort, but the practitioner should plan for this before the procedure begins.
Combining Procedures
It is very common to combine a chemical peel with another procedure. Microdermabrasion is one such procedure that provide effective results when combined with a peel. You may consider a combination program repeated every six weeks. RF microneedling or a soothing oxygen facial also pair well with a skin peel.
How to Choose a Chemical Peel?
There are many alternatives to consider. Individuals looking to reduce fine lines, blotchiness and other mild skin conditions may benefit from a chemical peel, which removes dead skin cells and accelerates the generation of new skin. If deep wrinkles are the issue, a Phenol peel may help, but patients may also want to consider another treatment such as BOTOX or Dysport.
Contact Us
To schedule a complimentary consultation with Dr. Jonov or with questions about Chemical Peels at The Gallery of Cosmetic Surgery serving Kirkland, Bellevue & Lynnwood, WA.
Customized Chemical Peel Programs include:
Signature Facelift
Wrinkle Lift
Lightening Lift
Acne Lift
Beta Lift
Perfection Lift
TCA Orange Peel
Enhancers:
Kojic Acid
Retinol
Vitamin C
During/After the Chemical Peel Process
The process for applying a chemical peel is generally the same for each type, but varies slightly depending on the level of solution applied. Anesthesia is not used during this procedure. However, it may be considered for Phenol peels. First, the face is thoroughly cleaned. Then, the chemical agent is then brushed on to the skin. Patients will experience some mild stinging at this time. We then wash your face and apply a cool saline compress is applied to act as a neutralizer. Patients will need to wear sunscreen and limit sun exposure as much as possible.
"They answered all my questions before and after my surgery. It has only been two weeks since my Chin Augmentation and I am very happy with my results so far. They listened to my concerns and did everything they could to help with it the process from beginning to end. Everything has been great! Big thanks to everyone in the office that has been involved in my process.

Kevin

These guys are the best!