Double Chin Liposuction With J Plasma
Varies
Double Chin Liposuction With J Plasma Bellevue & Kirkland
Adults of all ages come to The Gallery of Cosmetic Surgery concerned about the appearance or formation of a double chin. Submental fullness can affect people of all ages, sizes, and athleticism. Therefore, many want to remove a double chin to improve their facial profile, slim the jawline, and for their preferences. Dr. Craig Jonov offers lower face sculpted, also known as double chin removal, with the best double chin liposuction with J plasma Bellevue and Kirkland has to offer.
Procedure Overview
Double chin liposuction is a non-invasive surgical procedure that removes submental fat and tightens the skin of the chin, jawline, and neck. This improves the facial profile and can create the appearance of a slimmer, more defined jawline. While a surgical procedure, it only requires a few small incisions for the liposuction and Renuvion cannulas. These often heal well and are hidden within the natural contours of the face.
The procedure takes around an hour to complete. Patients often have the choice to undergo their double chin removal surgery under local anesthesia or general anesthesia. If you are combining it with another procedure, general anesthesia will likely be recommended. You can discuss the best option for you during your consultation.
Liposuction
Chin liposuction is a commonly performed surgery that removes fat deposits under the chin. Fat under the chin is normal. However, in some individuals, for a variety of reasons, it can build up or simply not go away with puberty and adulthood. Liposuction is extremely effective for permanently removing this fat.
J Plasma
J plasma, also sometimes referred to as Renuvion, is a form of helium plasma that uses a combination of radiofrequency and plasma energy to cause the skin to contract and tighten. Since skin contraction is vital for a good liposuction result, J plasma can help speed up and improve this process, especially in older patients who may have lost skin elasticity due to aging.
With Or Without Vaser Liposuction
In addition to traditional liposuction, patients have the option to add on Vaser liposuction as well. Vaser liposuction involves using ultrasound waves to break up fat before performing liposuction. This can help remove more fat and is often used on the body to reveal natural muscle tone. Therefore, it is ideal for targeting smaller portions of fat such as the fat underneath the chin. The chart below shows the difference between double chin liposuction with J plasma with and without Vaser liposuction.
With Vaser Liposuction
Without Vaser Liposuction

Promotes more even results

Makes removing the fat less invasive

May result in more fat removal due to the break up of fat before lipo

Results in less bleeding during surgery

Selective fat targeting reduces risk to other bodily structures

Removes fat and tightens the skin, with a high risk of asymmetry and irregularities

An average amount of fat removal

Provides a good result by addressing both skin and fat

Risk is about the same as any liposuction surgery
Vaser is just one more step that Dr. Jonov can take to provide an ideal, even result. It is not necessary to obtain a good result but does promote better results overall. Breaking up the fat before liposuction makes the liposuction less invasive and more effective. Dr. Jonov can discuss more in-depth the benefits of adding Vaser liposuction to your double chin removal surgery in Bellevue.
Benefits Of Double Chin Liposuction With J Plasma
Double chin liposuction with helium plasma skin tightening has many benefits and advantages. While the exact benefits will vary for each patient, there are some results and advantages that many patients experience. Among the benefits of double chin lipo with skin tightening include:
Younger face profile

Slimmer, more defined jawline

Less chin fat

Liposuction results are permanent

Effective on adult patients of all ages

Can complement other procedures such as a brow lift

Removes fat along the chin, mandible, and upper neck

Limits the need for mini facelift or neck lift procedures in patients on the younger side

Addresses both fat and loose skin; the two most common causes of submental fullness

Decreases jowling

Contours the entire lower face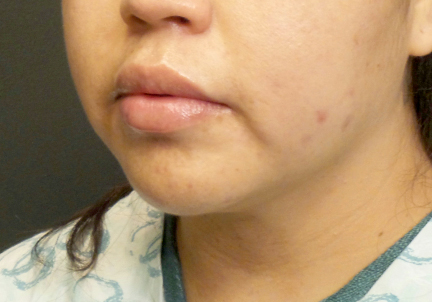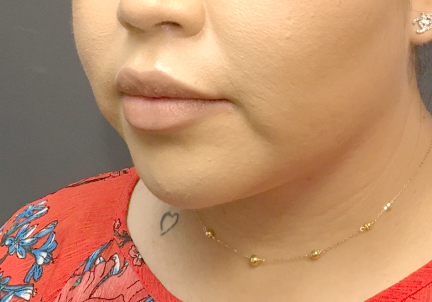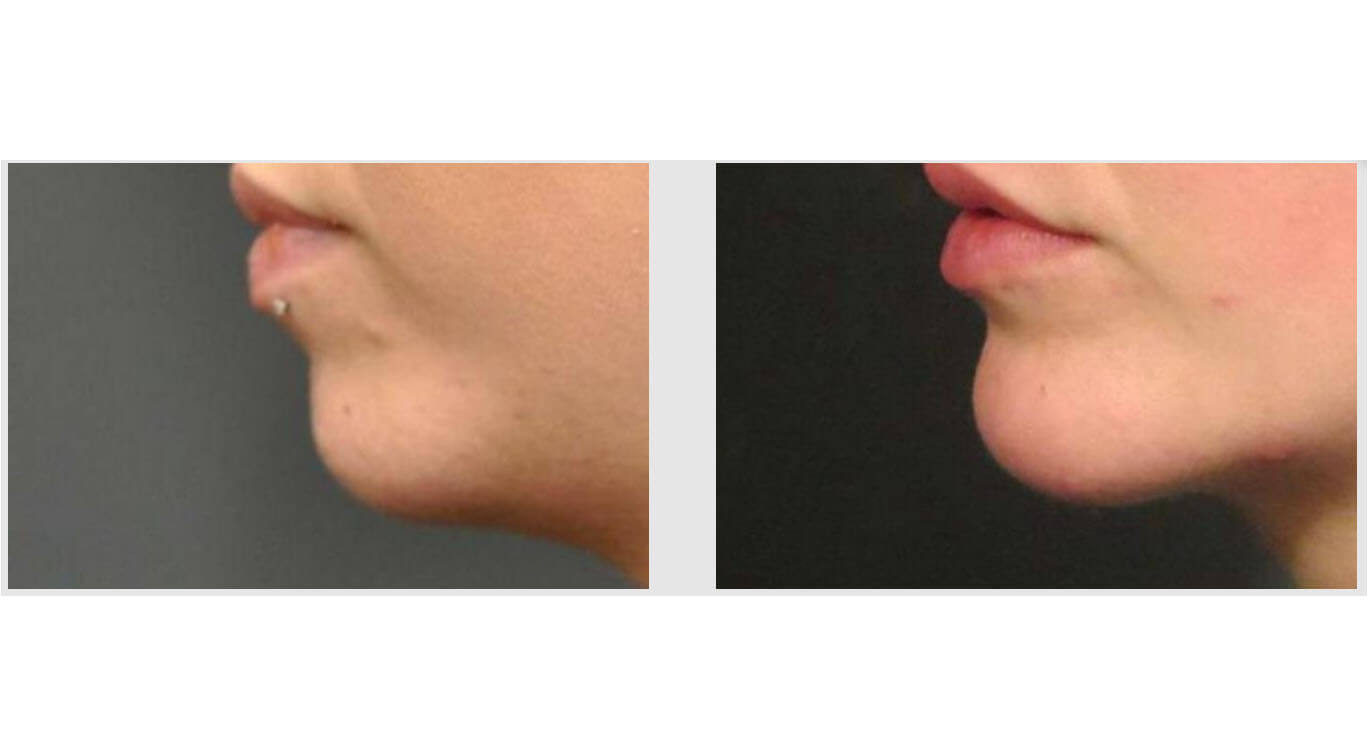 Before & After Double Chin Lipo With J Plasma
Consultation
The first step to achieving your ideal facial contours is to schedule a consultation with Dr. Craig Jonov at The Gallery of Cosmetic Surgery. At your consultation appointment, Dr. Jonov will ask you about your medical history, lifestyle, and goals for the procedure. He may also briefly and gently examine the area. This examination helps him determine whether fat, skin, or both are the main contributing factors to the fullness under the chin.
At this point, he will discuss your options and what procedures you are a candidate for. If he believes that you are a good candidate for double chin liposuction with J plasma, he will describe the procedure including benefits, risks, and expected results. Before leaving the office, you will receive a customized price quote based on your personalized procedure. 
After your consultation and receiving your quote, you have ninety days to schedule your procedure before needing to re-consult or get a new quote. If ready to move forward, you may be able to schedule surgery on the same day.
Surgery
On the day of your double chin liposuction with J plasma, The Gallery of Cosmetic Surgery team will prepare you for surgery. Once adequately prepared and cleared for surgery, a certified anesthesia provider will administer a general anesthetic. If you choose local, Dr. Jonov will likely administer the anesthetic via injections. 
Once asleep and/or comfortable, Dr. Jonov will make small incisions to insert the liposuction cannula. If using Vaser, he will do this at roughly the same time. Once the fat is broken up and/or the incisions are made, Dr. Sajan will insert the liposuction cannula. Generally, there are three incisions, one towards the front and on either side. Using these three incisions, Dr. Jonov will remove the fat present along the chin, jaw, and upper neck.
After liposuction, Dr. Jonov will then use the J plasma cannula and run it just beneath the skin. This process is a little slower and gentler than liposuction. From there, Dr. Jonov may perform a bit more liposuction if extra fat was jostled up from the Renuvion. Otherwise, the procedure is finished and you will slowly wake up or open your eyes and be taken to the recovery area.
Recovery
Before leaving the facility (and potentially before waking up), you will be placed in a compression chin strap. This should stay on until otherwise directed by Dr. Jonov. This will promote the best results and your own comfort during recovery. Side effects should begin 
Generally, patients return to work in a week or sometimes even less. Exercise should be limited to only your normal daily activities. Strenuous activities such as intensive running, lifting, or kickboxing should be avoided for at least two weeks. Walking and cleaning are often fine with caution.
Like any plastic surgery, it will take several months to see the final results. However, you will likely start to notice results in the first month after the swelling goes down. Additionally, Dr. Jonov may recommend ultrasound lymphatic massages to help reduce swelling and improve your comfort.
I have been very pleased with the services that I have received at The Gallery of Cosmetic Surgery. There is never any pressure to spend money on other services and everything is explained fully. I highly recommend going there for any treatments you feel are necessary.

Grace
Dr. Jonov and staff are very caring and professional. They care about the quality of their work and well being of their patients. I am pleased with my results and the care I received 😊

Melissa
I Loved my experience! The Dr was so gentle and kind, my results are exactly what I wanted!!

Ashley
The Gallery is a professional clinic that provides great service. They address concerns and talk with you about a plan that would best suite you. All staff is courteous and helpful. I am happy with the laser treatments I receive from them.

Rainee
Frequently Asked Questions
What Causes A Double Chin?
A double chin can have several causes, even for one person. One of the most common causes of a double chin is simply genetics. Some people are predisposed to carry fat under the chin or on the lower face. Often this means that even with diet and exercise, the fat in this area will not subside proportionately to the rest of the body. Liposuction with or without J plasma is ideal for treating this. 
Other potential causes or factors of a double chin include:
Weight loss or gain

Aging

Poor posture

Anatomy or facial structure

Weakening of face and neck muscles

Thyroid diseases

Other medical issues
Is Submental Liposuction With J Plasma Permanent?
When fat cells are removed with liposuction, they cannot come back. However, it is impossible (and ill-advised) to remove all fat cells in a given area. Therefore, remaining fat cells can still expand. Extra fat cannot accumulate in the area though. 
As far as the skin tightening, your skin will continue to age. Therefore, the skin tightening results will eventually lose elasticity again. However, there is no definitive way to stop this and J plasma makes a noticeable difference and can last years. It can even prolong, or in some cases, replace a facelift surgery.
Will Chin Lipo Help The Jowls?
Yes, chin liposuction with J plasma does help the jowls. Removing extra chin fullness automatically defines the jawline more. J plasma can also tighten the skin in the jowls which is often one of the first regions to lose elasticity and start to form the jowls that many facelift patients want to address.
Are There Non-Surgical Options?
Yes, if you are primarily worried about a small amount of submental fat then Kybella injections may work for you. These injections use deoxycholic acid to melt fat without surgery. However, they can only address smaller portions of fat and take multiple sessions to see the best results.
As far as skin tightening, RF microneedling, laser resurfacing, and a laser facelift can help prevent and treat lax skin. Though, these options are best for treating the initial signs of aging versus more advanced sagging
The Best Double Chin Removal In Bellevue & Kirkland
The Gallery of Cosmetic Surgery is a premier plastic surgery practice and medical spa. Located near the junction of I-405 and I-5, The Gallery of Cosmetic Surgery serves the Eastside and Greater Seattle area with top-notch plastic surgery, cosmetic injectables, and medical-grade skincare. Our facility is Medicare and state certified.
Dr. Craig Jonov is a plastic surgeon with years of experience. He specializes in plastic surgery of the face, breast, and body. Dr. Jonov has performed liposuction across the entire body, including under the chin. He has achieved amazing results and helps his patients determine the best procedure for them based on their goals, health, and anatomy.
To learn more and schedule a consultation, call us at 425-775-3561. You can also reach out online using Price Simulator, chat, or our contact form.