MICRONEEDLING & CHEMICAL PEELS |THE GLOW UP PACKAGE IN SEATTLE, BELLEVUE, AND KIRKLAND
Everyone possesses unique skin that requires specialized care. At The Gallery of Cosmetic Surgery, our master estheticians create customized protocols to treat every person's skin conditions and concerns. Their deep understanding of the skin and skin conditions allow them to provide medical-grade skincare to all patients. Among one of our customizable, professional skincare protocols includes the Glow Up Package. This one-of-a-kind routine includes alternated microneedling and chemical peel procedures that reach the deep layers of the dermis. The master estheticians at The Gallery of Cosmetic Surgery offer the Glow Up Package to patients in the Seattle, Bellevue, and Kirkland areas.
WHAT IS THE GLOW UP PACKAGE?
The Glow Up Package is a proprietary skincare protocol that the master estheticians at The Gallery of Cosmetic Surgery developed to better serve their patients. The protocol consists of three microneedling sessions and three chemical peels spaced out over the course of several weeks. Alternating these procedures gives your skin a break, while still stimulating collagen production and skin renewal.
Bellevue Microneedling
Microneedling is a procedure that uses an FDA-approved device to make microscopic pricks in the skin. Your body believes these invisible injuries are a larger injury and sends all of its defenses to heal the wound. This means that your body produces more collagen, healing proteins, and blood supply to the microneedling site. 
Harnessing the healing process, microneedling focuses it towards the correction of skin concerns and concerns. For example, it can aid in the treatment of: 
Acne scars

Pigmentation issues

Rough skin texture

Stretch marks

Large pores

Fines lines and wrinkles
In the Glow Up Package, microneedling can help subsequent skin peels penetrate deeper into the skin. Working together, these two treatments can "glow up" your skin and give you healthier skin.
Chemical Peels in Bellevue
Chemical peels are powerful serums that are applied to skin to promote controlled peeling. This removes dead skin and reveals fresh, smoother skin beneath. Most chemical peels contain skin-safe acids like trichloroacetic acid to stimulate the peeling of the outer layers of the skin.
Along with being a common skin rejuvenation procedure, facial peels are highly customizable themselves. Patients have the choice in the strength of the peel, the type of peel, and any boosters they want to add. This is just one of the elements that makes every Glow Up Package slightly different from one another.
When used in conjunction with other procedures, like microneedling, chemical peels allow for deeper penetration into the layers of skin, removal of dead skin cells, and an overall improvement in the look of your skin.
Interested In The Glow Up Package?
Fill out the form below to schedule your appointment or ask us any questions you may have.
BENEFITS OF MICRONEEDLING AND SKIN PEELS
Because the Glow Up Package is catered to fit an individual patient, the benefits you garner from treatment will depend on the add-ons (if any) you choose and the conditions you hope to treat. In general, the main goals of the Glow Up Package include:
Restoring a healthy glow

Improving overall quality of skin

Smoothing rough patches/ texture

Reducing appearance of acne scarring
Every peel and booster has their own set of benefits. Many peels deliver essential enzymes and nutrients deep into the skin, while others work solely as deep exfoliators. In addition, the amount of time it takes to fully complete the Glow Up Package protocol makes sure that your skin continues to produce collagen throughout the entire process. Your skin should heal between treatments, but by spacing them precisely, the Glow Up Package promotes the best results possible.
Other benefits you may enjoy from the Glow Up Package in Kirkland:
Improving and treating dry skin

May help reduce appearance of melasma

Treatment of fine lines and wrinkles

Reduction in sun spots

All around healthier skin
HOW MUCH IS THE GLOW UP PACKAGE?
The cost of the Glow Up Package begins at $850 and can vary based on the type of facial peels you choose, if you add plasma to microneedling, and other factors. The $850 includes three microneedling sessions and three chemical peels. Your master esthetician can provide an accurate price estimate once they understand your skin and individual goals.
The Gallery of Cosmetic Surgery does work with financing companies, including Care Credit, to make your professional skincare treatment in Kirkland affordable. You can find links to apply and more information on our financing page.
CAN I CUSTOMIZE IT?
Yes, as mentioned above, there are many types, strengths, and add-ons to skin peels. When you come in for your professional skincare consultation with a master esthetician at The Gallery of Cosmetic Surgery they can run you through all of the chemical peel options we offer. 
Microneedling–while a more straightforward procedure–is also customizable. Your master esthetician can focus the procedure in a specific area of the face or treatment area. Additionally, you can supercharge it with plasma or undergo RF microneedling.
Microneedling With Plasma
Microneedling with plasma uses plasma from your blood that is rich in proteins and hormones. This stimulates collagen growth and these extra nutrients from the plasma have been known to improve the results seen for conditions like acne and surgical scarring, stretch marks, and texture issues. 
This specially isolated plasma contains more platelets than normal blood or plasma. Platelets are small cells in blood that contribute greatly to healing and clotting. The presence of these extra platelets indicate to your body that healing defences must be sent to the area. 
Microneedling alone will stimulate the healing process, but adding plasma to microneedling can increase its effectiveness. This is a more intensive process than regular microneedling, but many patients believe it is worth it for the improved result. If you choose to add plasma to your Glow Up Package in Bellevue, the price may change. 
PCA Skin Peel
At The Gallery of Cosmetic Surgery, your Bellevue chemical peel options are nearly endless. We can safely administer layered peels and peels including glycolic and salicylic acids and in some cases, phenol peels. 
PCA chemical peels come in many strengths, but are generally good starter peels. PCA chemical peels are usually progressive, which means that each peel slowly builds up and onto the last one. This perfectly complements the Glow Up Package. It is also suited for first time chemical peel patients and many with sensitive skin.
PCA peels usually combine salicylic and glycolic acid. These two acids are often used in lighter peels, but can be used together for enhanced effects without overwhelming your skin.
During your consultation, your master esthetician will evaluate your skin and medical history to provide an accurate recommendation on which peels will benefit your customized Glow Up Package most.
HOW LONG IS THE TREATMENT PERIOD?
The amount of time it takes to complete a Glow Up Package varies. Typically, your master esthetician will recommend spacing the procedures out roughly four to six weeks apart. However, if you have other esthetic services performed between treatments, you may have to wait longer. Usually, the Glow Up Package takes around six to eight months to complete. This allows for maximum healing between sessions and can work around your schedule. 
Other Esthetic Procedures 
While the Glow Up Package takes time to complete, you can intermix other esthetic procedures. This can include:
Undergoing other esthetic procedures will extend the amount of time it takes to finish the Glow Up Package. However, it can improve your results and prepare your skin for treatment. Your master esthetician can craft a customized treatment schedule based on your skin and goals.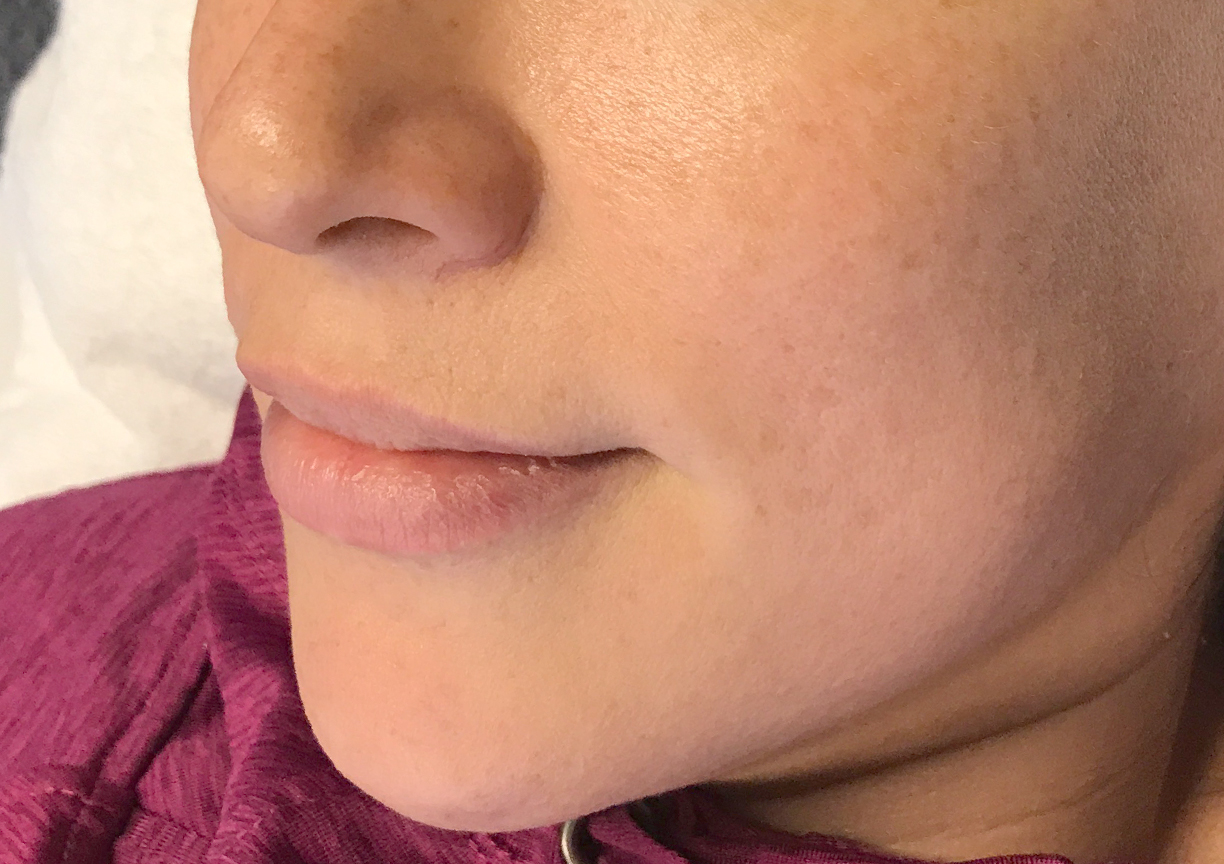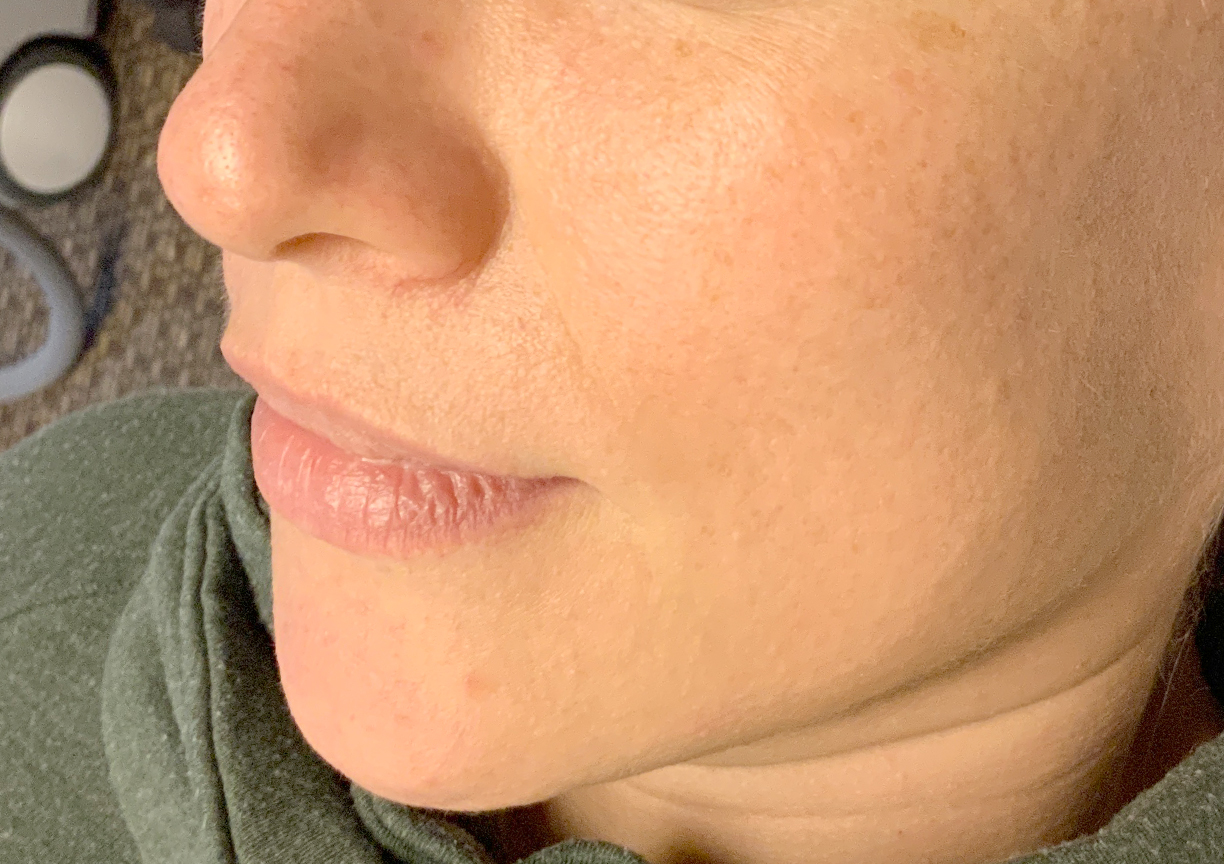 Other Treatment Areas
The Glow Up Package focuses on minimally invasive facial rejuvenation, especially in preparation for a large event like a wedding that takes months to plan. However, you can extend your Glow Up Package to other parts of the body. 
Microneedling is commonly used in the treatment of surgical scars, which a patient can have nearly anywhere on the body. Your master esthetician will use fresh needles each time and adjust the depth for each specific area. 
The hands and neck are frequent chemical peel add-ons. Chemical peels can help treat fine lines and wrinkles, sun damage, and other conditions. Your master esthetician can give you a good idea on if treating these areas with skin peels will benefit you.
CUSTOMIZED FACIAL PEELS AND MICRONEEDLING IN SEATTLE, BELLEVUE, AND KIRKLAND
Every patient has unique skin, conditions, and goals. This means that one skincare routine will not treat every patient. This is why the master estheticians at The Gallery of Cosmetic Surgery created the Glow Up Package, a highly customizable skincare protocol.
Only certified master estheticians perform the Glow Up Package. Our Seattle master estheticians have training and expertise in skin conditions and diseases, medical-grade skincare, and professional treatments ranging from light chemical peels to laser hair removal. Their mastery of skincare allows them to provide Seattle, Bellevue, and Kirkland patients the gold standard of skincare.
The Gallery of Cosmetic Surgery offers a unique and comforting atmosphere. With refreshments like coffee, tea, water, and warm cookies available in our lobby, we value your safety and comfort above all else.
Your Consultation
During your consultation with a master esthetician, they will want to understand your skin and your goals for it. This can include an extensive medical history and a physical examination of the skin. After garnering a full understanding of your skin, they will recommend a skincare protocol that will best benefit your skin and aid you in achieving your goals. 
To schedule a consultation with a master esthetician at The Gallery of Cosmetic Surgery, call us at 425-775-3561 or contact us online using the form above.