Dr. Jonov appreciates men and women who want to take a more conservative approach for achieving a more youthful look. Non-surgical facial rejuvenation is an alternative to surgery. Using a variety of non-surgical options, Dr. Jonov will customize a plan specific to your concerns and needs.
Learn more about the "WOW" procedure at The Gallery of Cosmetic Surgery
---
Why Choose A Non-surgical Facial Rejuvation?
Suzanna – Facial Rejuvenation
Joanna – Facial Rejuvenation
Features of the non-surgical facial rejuvenation procedure are:
Injectable muscle relaxer (Botox, Xeomin)
Injectable dermal fillers (Juvederm, Radiesse, Belotero)
Lasers (Fraxel) – skin resurfacing
IPL – photorejuvenation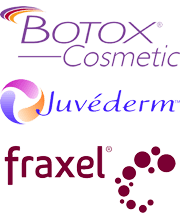 Facial rejuvenation treatments include such products as Botox, dermal fillers, and Fraxel Restore. Dermal fillers will create an immediate improvement while the onset of Botox will be seen up to a week later. Fraxel with its skin resurfacing ability, creates a smooth uniform texture and an added glow to the skin.
Who is a good candidate for non-surgical facial rejuvenation?
Most of our non-surgical facial rejuvenation patients range in age between 30 – 50 with minor skin imperfections who don't require surgical intervention. Results last for a shorter period of time than a surgical facelift. This alternative is also a good option when you just can't take time out of your busy lifestyle, have medical or financial limitations.
---
Facial Rejuvenation Age Related Stages
Recommended for your 20s:
Wearing sunblock is the most important step you can take to prevent sun damage that leads to fine lines and wrinkles. This is also a time to develop a good skin-care regime. Regular maintenance can help identify skin problems early and correct them before they require more aggressive treatments.
Skin Care Regimen
Chemical Peel
IPL
20 units Botox
1 Juvederm Ultra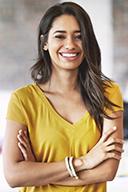 Recommendeded for your 30s:
Though you still feel young, skin can begin to show its age during this decade. The body's ability to renew damaged skin cells quickly begins to decrease. Many women begin to see dynamic lines (caused by facial expressions) around the eyes and between the brows. Skin in the 30s can also look dull and exfoliation is an easy way solution to add to your regime.
Advanced Skin Care Regimen
Chemical Peel
IPL full face
30 units Botox
2 Juvederm Ultra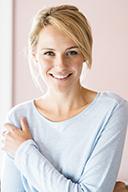 Recommendeded for your 40s:
This is the decade where sun damage appears as discoloration and gravity takes its toll. Cheeks start to fall and smile lines grow deeper. Pores are larger, and skin is looser and less supple. The good news is that with advanced technology, your 40s can be the new 30s.
On-going evaluation of skin care regimen
Fraxel Restore full face
40+ units Botox
3 Juvederm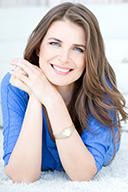 Recommendeded for your 50s:
Hormonal change is the capstone of this decade. These changes can bring about a loss of elasticity and increase the dullness of the skin. Some women see the neck and jowls starting to sag, hyperpigmentation, deep furrows and marionette lines.
On-going evaluation of skin care regimen
Fraxel Restore full face
40+ units Botox
3+ Juvederm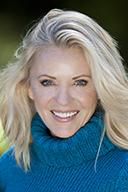 ---
Custom Facial Treatments
Facials play a vital part in keeping your skin young and healthy. All of our facials include the use of medical grade products to reverse signs of aging, sun damage and acne, while enhancing your skin at the cellular level.
Anti-Aging Facial
Hydrating Facial
Acne Facial
Men's Facial
Teen Facial
Hyper-pigmentation Treatment
Same Day Appointments!
Can't wait? We can usually accomodate same day appointments for consultations, Botox, Juvederm, facials, skin care, and laser treatments. Call 425-775-3561.
For more information about any of our injectable treatments or for a free consultation, contact us online or call (425) 775-3561. Located near Alderwood Mall, the Gallery of Cosmetic Surgery is convenient to North Seattle, Edmonds, Shoreline, Everett, Mill Creek, and Lynnwood, Washington.
Specials & Promotions
We frequently have deals on our injectable treatments at our Lynnwood cosmetic surgery office near Alderwood Mall. Be sure to check the specials page for current deals and other promotions. Be sure to sign up for Brilliant Distinctions for even more savings!
We invite you to call our Lynnwood cosmetic surgery center at 877.738.4211 for more information or to schedule a complimentary personal consultation.