Breast
Augmentation
Saline Implant
$4,995
Breast
Augmentation
Silicone Implant
$6,495
Breast Augmentation
Gummy Bear Implants (depending on implant shape)
$7,495 to $8,495
Breast Augmentation Hawaii
Breast implants have been around longer than you think and continue to increase in popularity. Statistically speaking, over 300,000 thousand Americans choose to undergo breast augmentation every year. Whether they want a fuller chest, an increase in confidence, or balanced proportions, many women seek breast augmentation during their lives. While breast augmentation used to be considered scandalous, today, it is one of the most performed cosmetic procedures worldwide. 
For breast augmentation Hawaii patients, choosing the right cosmetic surgeon and center is the first and most critical step. With thousands of cosmetic surgery providers, finding the right one to perform the surgery can be challenging. At The Gallery of Cosmetic Surgery, Dr. Craig Jonov excels in the intricate nature of breast augmentation. They work with all of their patients to help find the perfect plan, implants, and techniques.
Breast Implants vs. Fat Transfer to Breasts 
Hawaii breast augmentation can be performed either with implants or a fat transfer to the breasts. Of these two options, breast implants are more commonly used. However, fat transfer breast augmentation contains its own set of benefits. Breast implants use either silicone or saline implants to alter the breast tissue and create volume. Fat transfer to the breasts uses fat from other areas of the body to create a fuller chest. The table below highlights more differences between breast implants and fat transfer to the breasts.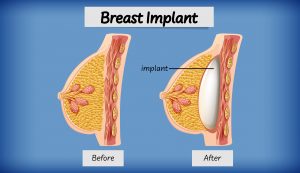 Breast Implants
Fat Transfer To The Breasts

Large variety of size and shape options
Secure and reliable
Long-lasting results
Longer recovery time
Less natural looking (although certain implants look more natural than others)
Larger-scale surgery

Most natural-looking results
Eliminates unwanted areas of fat while volumizing the chest
Smaller-scale surgery than breast implant surgery
Faster recovery period
Very limited size options (usually, patients gain half of a cup size)
Lasts for less time than implants
Doesn't work for everyone
Overall, breast implants are more sought after due to the vast amount of options, longevity, and reliability of the implants.
Understanding Breast Augmentation Procedure in Hawaii 
Many aspects of breast augmentation are unknown or surrounded by misinformation. Understanding the process of breast implant surgery and the decisions one must make can help you feel confident going into the consultation. Here is some crucial information on breast augmentation in Hawaii:
Saline or Silicone Implants
There are a lot of misconceptions about the difference between saline and silicone implants. Many tend to believe that saline implants are inferior to silicone. While silicone implants are the most sought-after implant choice, saline implants can work great for specific circumstances or needs. Additionally, there is a new implant, called the gummy bear implant, that is quickly rising in terms of popularity. Here is what one should know about each implant type: 
Saline Implants

– Made with a silicone casing and filled with sterile, saline water. They use a smaller incision site because they can be filled after being placed on or underneath the chest muscle. They are easy to place and have less risk upon rupture, as it is easy to catch, and the saline water is safe for the body. 

Silicone Implants

– The casing and interior are made with silicone. The silicone gel generates natural movement and texture for the implant. These implants have a lower possibility of rupture than saline and work with all types of natural breast tissue. 

Gummy Bear Implants

– Named for their texture, these implants contain a compact silicone gel. Gummy bear implants have a natural shape, feel, and appearance. Additionally, they have lower motility and are unlikely to rupture or leak due to the consistency of the gel.         
Breast Augmentation Incision Site Options
Most patients are surprised to learn the numerous locations where the incisions can be placed. There are four incision site options for Hawaii breast augmentation patients: 
Inframammary

– incisions are placed directly below the fold of the breast tissue. This site is most efficient for patients with more breast tissue and a well-defined breast crease. 

Transaxillary

– incisions placed in the crease of the armpit. This site is efficient for hiding the incision but does not work with large implant sizes.

Periareolar

– Incisions placed along the outer rim of the areola. This incision site conceals the incision, but it is not recommended for women who plan on having children because it can bar the mammary glands. Additionally, it can impact nipple sensation.

Transumbilical

– Incision is placed in the belly button. This is the least commonly used incision site, as it only works with saline implants.  
Hawaii Breast Implant Placement 
There's a lot of information on breast implant placement, but let's be honest; most of it is wordy and confusing. Below, we've included a simple breakdown of the placement options for breast augmentation patients in Hawaii: 
Subglandular

– The implants are placed above the chest muscle and behind the breast glands. Subglandular placement quickly recovers and works for women with a decent amount of natural breast tissue. However, the scar tissue is more prone to harden and can sometimes be seen underneath the skin. 

Submuscular

– The implants are placed underneath the lower section of the chest muscle. This is the most used placement as it protects the implant from rupture, lowers the possibility of scar tissue hardening, masks the implant, and creates a natural appearance. However, patients will have a longer recovery process and more discomfort following the procedure. 

Dual Plane

– The implants are placed halfway underneath the chest muscle and halfway behind the breast glands. Essentially, it combines subglandular and submuscular placement into one. This placement works great for silicone implants, creates a natural appearance, and helps patient recovery. 
Breast Augmentation Recovery 
Many breast augmentation Hawaii patients worry about the recovery process or what it might look like. The fact is that recovery time varies from patient to patient, depending on the surgical techniques, health, and genetics. However, most patients experience the most discomfort during the first few days after the procedure. Additionally, they must wear a surgical bra until Dr. Jonov clears them to remove it. 
Patients should avoid exercising for four to six weeks until Dr. Jonov feels it is okay for them to do so. Breast implants settle around the six-month mark when they begin to appear more natural. The Gallery of Cosmetic Surgery provides additional healing techniques for all patients. 
Hawaii Breast Augmentation Cost 
Breast augmentation prices differ based on the type of implant, surgical techniques, and possible additional procedures. However, the average cost of breast augmentation in Hawaii ranges from $6,000 to $12,000. At The Gallery of Cosmetic Surgery, the price for breast augmentation is as follows: 
Saline Implants

– $4,995

Silicone Implants

– $6,495 

Gummy Bear Implants

– $7,495 to $8,495 (depending on implant shape) 
The Highest-Rated Breast Augmentation in Hawaii
The Gallery of Cosmetic Surgery proudly provides every patient with the best service, care, and experience. Dr. Jonov uses his extensive experience and state-of-the-art technology to help patients visualize and understand the best implant options for them. Hawaii breast augmentation patients will find thorough and genuine care from the initial consultation all the way to the last follow-up appointment. 
To schedule a consultation with Dr. Craig Jonov, call us at 425-775-3561. You can also contact us online via our Price Simulator™ app, contact form, and chat.