Clinical Fellowship Program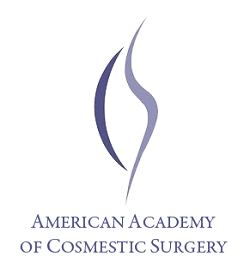 The Gallery of Cosmetic Surgery is proud to be among the premier cosmetic surgery fellowship training programs. This fellowship is nationally recognized and accredited by the American Academy of Cosmetic Surgery.
Our fellows are fully qualified surgeons that wish to train formally in general cosmetic surgery. This training is accomplished by observing and assisting Dr. Jonov. This fellowship is highly sought after and only elite surgeons are hand picked to study with our doctor.
After completing this one year fellowship program, these surgeons will become eligible to become Diplomates of the American Board of Cosmetic Surgery upon meeting the surgical requirements and taking a rigorous oral and written examination.
Description of Program:
The primary preceptor of this program is Craig R. Jonov, MD, DMD. The emphasis and focus of the program is on general cosmetic surgery. Specific procedures performed include:
Body lift
Blepharoplasty
Brachioplasty
Breast augmentation
Breast lift (mastopexy)
Facelift
Laser resurfacing
Liposuction (traditional and Smart liposuction)
Neck lift, otoplasty
Thigh lift
Tummy tuck (abdominoplasty)
Scar revision
The fellow is provided a well-rounded exposure to body and facial cosmetic surgery. Facial peels, laser skin treatments, Botox and filler injection are performed in the office. An in-house aesthetician performs peels, facials, etc. At The Gallery of Cosmetic Surgery our goal is to provide Fellows and American Board eligible surgeons advanced training in general, facial and reconstructive cosmetic surgery. We also offer insight and experience in the management of a contemporary medical office to enhance his or her professional management skills. The candidate must obtain adequate medical malpractice insurance. The candidate must fulfill the requirements of the Fellowship Committee of the AACS with regards to completion of the core curriculum, preparation of research paper, assessments of the program, sitting of the fellowship examination, and any other requirements as may be determined from time to time.