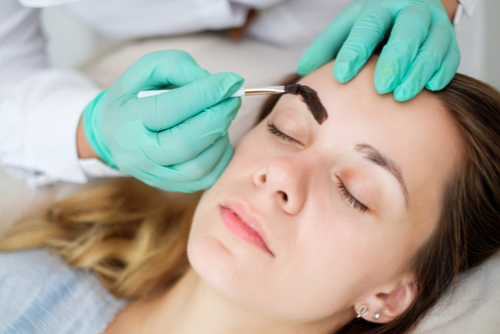 Eyebrow tinting is a semi-permanent way of subtly dyeing the eyebrows to make them look as if your brows are always done. This can save time in the morning and accentuate lighter colored brows. At The Gallery of Cosmetic Surgery, we offer eyebrow tinting with waxes. Do you wax the eyebrows before tinting or vice versa?
Your master esthetician will usually start a brow tint with wax by tinting the eyebrows. Not only does this improve their visibility during waxing, but it also will lead to more dramatic results. Applying tint to red, post-wax skin can be uncomfortable and even irritating. This is why it is generally safer and practical to perform the brow tint first.
Altogether, a brow tint with wax takes around 30 minutes to complete depending on the specifics of the service. Afterward, you can enjoy your darker, shapely brows. Your master esthetician will be sure to customize the treatment to you and your preferences, including the color of the tint and brow shape.
To learn more, call us at 425-775-3561. You can also reach out online via Price Simulator, chat, or contact form.