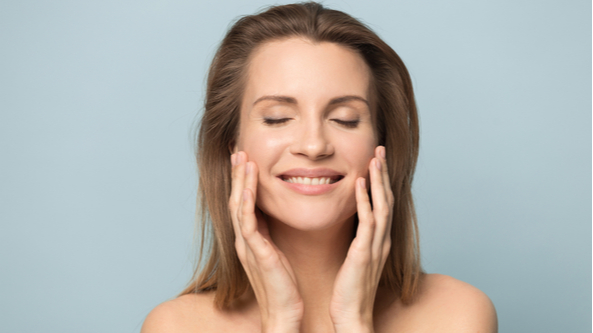 Laser skin resurfacing is a procedure that removes dead skin and the upper layers of skin to create smoother, better quality skin. There are two main methods for laser skin resurfacing: surgical and non-surgical. Surgical laser skin resurfacing is often performed with a CO2 laser. Non-surgical resurfacing typically uses a non-ablative CO2 laser. What are the differences between surgical lasers vs. non-surgical lasers?
The main difference between surgical and non-surgical lasers is that surgical lasers are ablative while non-surgical lasers are usually non-ablative. Ablative lasers remove the top layer of the skin to stimulate the creation of new skin. This boosts collagen production and can aid in the repair of damaged skin. In contrast, non-ablative lasers use a more targeted approach that addresses the lower levels of skin. Like surgical lasers, this also stimulates collagen and elastin production.
The approach that will best fit your skin and goals is best discussed during a consultation at The Gallery of Cosmetic Surgery. Patients who will benefit best from surgical CO2 lasers may have extensive skin damage from the sun or age. While those who want to treat the early signs of aging may benefit more from non-surgical lasers.
To schedule a consultation, call us at 425-775-3561 or contact us online.