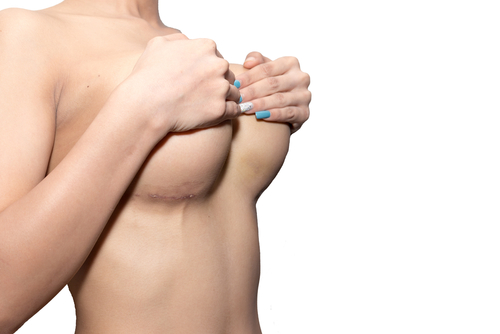 The appearance of breast surgery scars will vary based on the specific procedure and the patient's healing process. For most breast surgeries, the scars can be hidden underneath a bra or swimsuit. However, scars on the breasts themselves are not always avoidable. Let's look at the question, "What do breast surgery scars look like?"
Breast augmentation scars are among the most discreet. There are a few options, but the two most common are an incision underneath the inframammary fold or the underarm. The incision is generally only a few centimeters long. It tends to heal well and become discreet for most patients.
Breast lift and breast reduction scars are more extensive. The traditional technique involves an incision around the areola, vertically down the breast, and through the fold. While bras should completely cover these scars, there usually is some degree of visible scarring.
Some patients will see less scarring than others based on their medical history and healing process. Patients prone to raised or dark scarring will likely see scars stick around longer, even if they heal better than usual. Patients who smoke will heal slower and tend to experience more and worsened scarring.
To learn more and schedule a consultation, call us at 425-775-3561 or reach out online via chat, contact form, or Price Simulator.