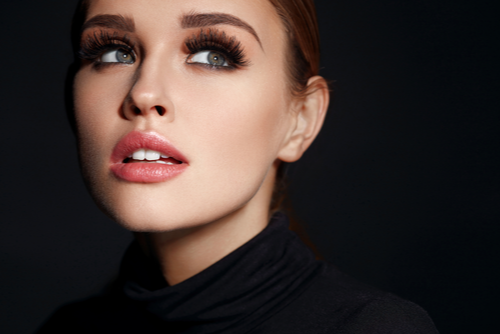 Lash extensions are small faux eyelashes adhered to the natural lashes to create extra length and volume. Generally, after placement, our master estheticians recommend not touching the lashes and not applying mascara. However, contradictory to this advice, many lash experts recommend brushing the extensions to keep them from tangling and maintain them for longer. So, are you supposed to brush lash extensions?
Yes, gently brushing through your lashes with a dry, clean mascara brush removes debris that could potentially break down the adhesive. This can keep your lashes on longer as well as make sure they are always looking their best. Additionally, when sleeping, the extensions can become tangled which can put stress on them. Gently brushing alleviates this.
While brushing is encouraged, do so as gently as possible and only once (or twice in some situations) a day. Overbrushing could prematurely damage or pull out the lashes, which can even put your natural lashes in peril. While unlikely, it is best to simply make it a quick part of your routine to gently brush your lashes once a day.
To learn more, call us at 425-775-3561. You can also reach out online via chat, Price Simulator, or our online contact form.