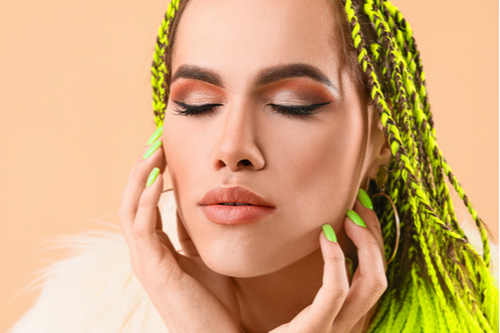 Facial feminization surgery is a procedure that many transgender women choose to undergo to create feminine facial features. Every surgery will differ based on patient expectations, goals, and anatomy. Before the procedure, many patients wonder: what procedures are performed during a facial feminization?
When looking at the major differences between masculine features and feminine features, the most common areas addressed during facial feminization are the forehead and chin. Men tend to have wider foreheads and longer chins. Therefore, a brow lift and chin reduction sometimes feature during the procedure. 
A bullhorn lip lift can also be performed during facial feminization since men often have thinner upper lips than women. The bullhorn lip lift exposes more of the upper lip to create a more feminine appearance. It also shortens the distance between the nose and upper lip.
While every patient's face will have unique needs, other procedures that Dr. Jonov may perform as part of a facial feminization procedure including: rhinoplasty, tracheal shave, midface lift, brow reduction, cheek implants, and chin implant surgery.  
After a consultation with Dr. Jonov, he can determine if you are a candidate for the best facial feminization Bellevue offers. To schedule a consultation call us at 425-775-3561 or contact us online