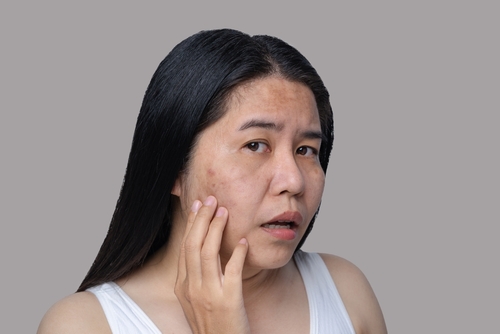 Oily skin can be frustrating to live with and treat. People with oily skin are often more prone to breakouts and inflammation than those with other skin types. When it comes to skincare for oily skin, there are several recommendations that will vary based on the specifics of the patient. However, one frequent suggestion is to double cleanse or deeply cleanse. This is where oxygen facials come into play. Let's look at the question, "Is an oxygen facial good for oily skin?"
An oxygen facial is a deeply cleansing surface professional skincare treatment. It uses highly pressurized oxygen to clean the pores of debris and oily. It also provides moisture to the skin which is sometimes the cause of oily skin. The skin is dry and then the skin overproduces oil. This helps treat that process to hopefully reduce the sebum and oil the skin creates.
Oxygen facials are also great for treating mild inflammation due to acne or irritation. The soothing nutrients and treatment may help reduce redness. Therefore, regular oxygen facials can treat oily skin and the issues that arise from it.
To learn more and schedule a consultation, call us at 425-775-3561. You can also reach out online via chat, contact form, and Price Simulator.