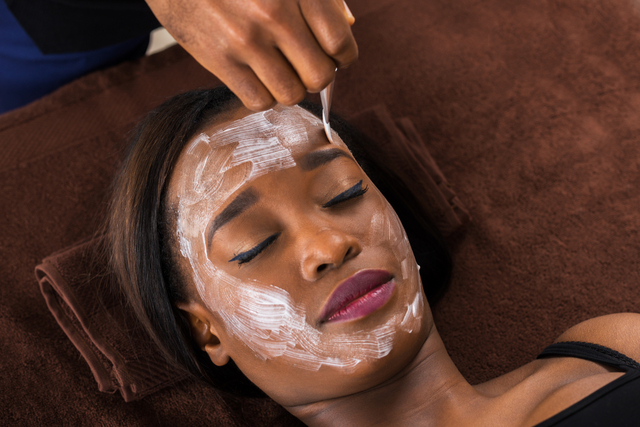 When seeking out any new esthetic or cosmetic procedure, it is natural to have questions. Chemical peels are no exception. With over a million peels performed per year, their popularity continues to grow. Patients new to peels often have questions, below we have answered some of the most common ones. 
Do chemical peels hurt?
Maybe. Chemical peels rarely require anesthesia (except in rare cases when performing phenol peels). Light and medium peels often make the skin feel tight during and for a short time following your peel. Your master esthetician will monitor your condition throughout the peel process. Sometimes a topical anesthetic can be applied.
Are chemical peels safe?
While the term "chemical" may raise alarms for some, the chemicals used are all skin-safe acids. Many of these acids are naturally derived or already found in the body. Glycolic acid comes from sugar and salicylic acid from willow trees. However, chemical peels should only be performed by a professional like our master estheticians in a sterile environment. At-home chemical peels can burn and permanently damage the skin.
Which skin peel do I need?
The facial peel best for you depends greatly on your skin type and conditions. For first time peel patients, our master estheticians usually recommend a light or medium peel to start. This allows them to gauge how your skin will react and build it up gradually. During a complimentary consultation, your master esthetician can determine if you are a candidate for a Bellevue chemical peel and which one will benefit you most.
To schedule a consultation at The Gallery of Cosmetic Surgery, call us at 425-775-3561 or contact us online.