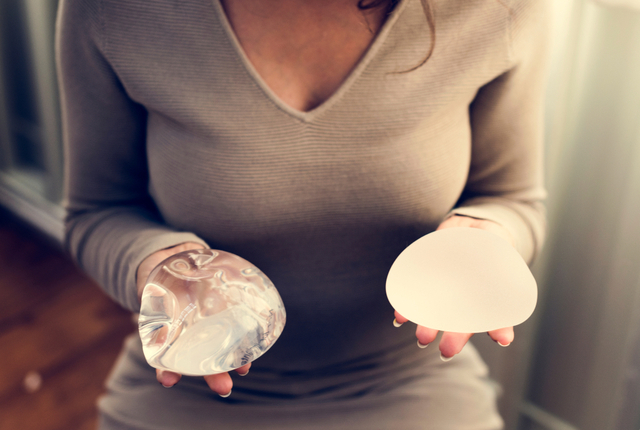 When you decide to undergo a Bellevue breast augmentation, it can often be overwhelming to look at all the possible breast implant options. The first choice you will need to make is the type of implant you want. In the United States, there are two FDA approved implants commonly used by plastic surgeons, saline and silicone. Choosing between silicone vs. saline requires consideration of your anatomy, health, and goals. 
The difference between these two breast implants is what they are filled with. Saline implants consist of a silicone shell that Dr. Jonov inserts and then fills with sterile water. Silicone implants come pre-filled and consist of a thicker, viscous silicone gel. So, how do you choose between saline vs. silicone implants?
Saline Implants
The major advantage that saline implants have over silicone is that they can be inserted through a smaller incision. Additionally, in the event of a rupture, it is noticeable almost immediately. They also are usually less expensive than silicone implants. Yet, saline implants have a higher risk of rippling and most women believe they do not look or feel as natural. However, if a woman already has a significant amount of breast tissue, this implant option may serve her goals well. 
Silicone Implants
Silicone implants account for most of the breast augmentation surgeries performed in the US. This is largely because they mimic natural breast tissue and the advancements of gummy bear breast implants. In the rare event of a rupture, gummy bear implants are more likely to hold their shape. Many patients prefer the results with silicone implants and they are considered just as safe as saline implants. They are also popular for breast reconstruction surgeries and FTM breast augmentation. 
To schedule a consultation with Dr. Jonov at The Gallery of Cosmetic Surgery, call us at 425-775-3561 or contact us online